Android phones have sort of become a norm and it has become one of the most widely used smartphone globally. The affordable smartphone boom has helped most of the folks to move from a basic phone to smartphone. As we already know Android phones tend to get laggy and slow down after prolonged use and this is due to the fact that temporary files that clog the system. The phones might also slow down some of the applications are not optimised for better performance. Here are some apps which will help you to speed up Android phone.
1.CCleaner
CClleaner has been the best cleaning software on the PC and recently Piriform also came up with Android version of the CCleaner. The application seems to be as effective as its desktop counterpart and it clears all the junk from cache, empty folders, downloads, thumbnails, Google Play history. It lets users to select which data they want to remove unlike other cleaners which just delete the data randomly.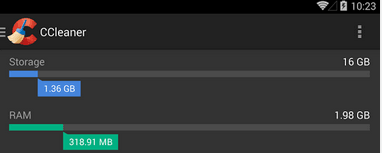 2.App2Sd
The App2SD is one of the most sought after application which will help Android users to save on the precious phone memory. As we know most of the applications get installed in Phone memory and App2Sd helps users to move the apps from SD. The downside is that some of the apps are meant to stay in the phone memory and there is nothing you can do about these.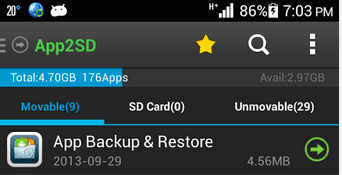 3. Deleting unnecessary apps and files
This might be one of the most elementary processes in making your Android smartphone faster. The chances are that we have been infatuated by applications and games after which we just tend to forget about them. Uninstalling these apps and other unnecessary files will surely fasten the device and ensure that your Android phone is clutter free.
4. Booster for Android
As the name says this application is one of the best bet to boost your Android phone when you need that extra spunk of performance or even whilst playing a graphic intensive game. The application is ad-free and it also comes with battery saving modes which will help you conserve battery and use the device more efficiently.
Another good thing about this application is that it also sweeps the registry clean and lets you uninstall apps easily.
5. Other solutions
We would recommend you to keep clearing the cache once on every week at least and would also suggest to check out if the microSD memory card is slowing down things for you. Nowadays app makers are realising how critical it is for them to make sure that apps are faster and consume less battery power. The best example is the recently updated Myntra shopping applications that are not only faster than before but also consume less battery power. This app lets you explore and shop on the go without slow loading time and slowing down the pace of your smartphone.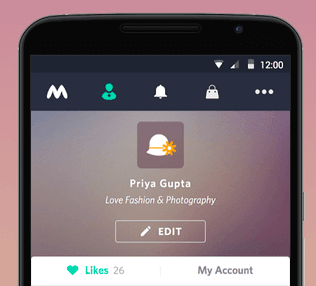 We hope you guys will try these hacks our and let us know which ones worked the best for you!