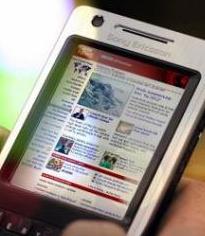 The telecom sector seems to be in serious trouble and the brewing trouble is not the repercussion of either scams or corrupt officials, which at one point though threatened to topple the whole industry.
Surprisingly, it is because of the over-crowding of players in the industry and the stiff competition between them to rule the market.
In 2003, when Reliance launched mobile services which made calls rates as low as 40 paisa per minute, it fulfilled Dhirubai Ambani's dream to make a phone call cheaper than the more popular postcards.
But the philanthropic act ended up having negative impact as it coughed up a pricing war which is yet to see its end. Now The of Renewal of license coming into effect in few months, most of the operator's are gearing up for the renewal so they don't end up in losing customers.
Lets see how these major operators started getting the customer base,When Tata Docomo introduced Charging on per second basis, Chotta recharges which Airtel Campaigned, free roaming charges firstly launched by Tata Indicom, life-time validities with handsets ,Introduced by Reliance , getting paid for incoming launched by Virgin ,are some of the marketing ideas that have been adopted by the operators.
The others do not have a choice but to join in the fray. It is definitely benefiting the consumers a lot but for the operators it's a mere a dreams to make profit out of this, it means a serious downside of profits - something they might not be able to cope with for too long.
With the new operators emerging to capture their slice of pie in the market, the competition has spiraled out of control. This has brought down the Average Revenue per Users (ARPUs) which is posing serious concerns to the market players.
So what is your take do you think will there be an end to it or its going to continue let us know via comments.