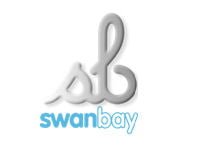 Swanbay a UK based media and technology company that wholly owns its proprietary video content delivery platform is now in India.
To ensure distribution to the affluent GPRS subscriber, Swanbay under its brand Planet TV has tied up with one of the largest SMS gateway in India, Netcore Technologies.
With this alliance Planet TV is enabled by MyToday to reach out to more than 6 Million GPRS enabled users in India. PLANET TV can be viewed from GPRS handsets all across India.
Swanbay is a mobile video platform that enables branded content in the form of short video clips on sports, Entertainment, Bollywood, Humour, News and much more.Swanbay plans to do smart marketing initiatives using strengths of MyToday channels and rich content of Planet TV content.
For example a MyToday news update on SMS will also have a link that takes the subscriber to news related videos on the web portal.The videos can be streamed or downloaded FREE of cost ( Data charges of operators apply).Swanbay has inked content deals with large content partners for short video clips.