As expected, the Supreme Court today extended the date for linking of Aadhaar with mobile numbers and other services till March 31, 2018. Recently, the Centre extended the date of linking Aadhaar with PAN card until March 31 and this news comes right after that. The deadlines for linking Aadhaar with PAN (Permanent Account Number), existing bank accounts, mobile numbers, and welfare schemes are extended till March 31, 2018.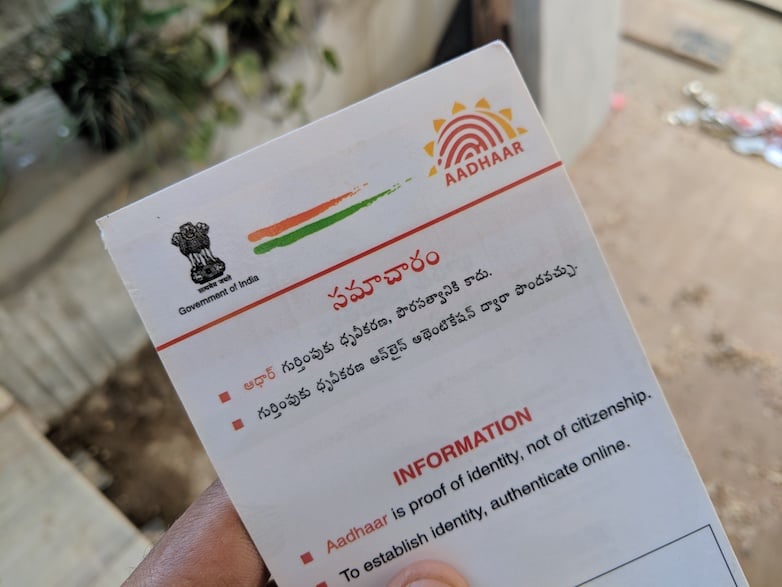 The previous deadline for linking of Aadhaar with mobile services was February 6, 2018. This news comes as a relief for telecom operators as they are yet to implement new methods of verifying the mobile numbers directed by telecom regulator.
With this extension, non-Aadhaar card holders opening a bank account before March 31 can produce their Aadhaar card number before the new deadline. Also, after that, users can open a bank account without an Aadhaar number, subjected only if they provide the application number of Aadhaar.
The Constitution bench headed by Chief Justice Dipak Misra today passed the order of extending the deadline. The Centre has been discussing this news for quite some time now, and finally, they've extended the deadline now.
Initially, it was said that the deadline extension would be made to all services except mobile phones and new bank accounts, but the mobile number linking date also been extended. That said, final hearings on the constitutional validity of the program are set to begin on January 17.
Furthermore, Supreme Court is also hearing a lot of petitions that have challenged the validity of Aadhaar and also our government's move to make it mandatory for every service. Also, the Centre left the decision of extending the deadline for mobile number linking to Supreme Court, which approved the decision by extending it to the last week of March.
Telecom operators have asked another six months to implement the new methods of linking Aadhaar to the cell phone number. The new methods might go come into play by early January.