Way back in 2012, Spice Digital Ltd. had launched a site primarily aimed at prepaid mobile and DTH recharges [Medianama]. Today we discovered the new branding Spay (www.spay.in) when we tried to visit Spicedeck (www.spicedeck.com). Given the fact that both the URLs take us to a page with Spay branding, it is fairly evident that the new name would be Spay. The first thing that struck to our mind on looking at Spay was the site's striking resemblance to industry leader Paytm. While we could not find any reference to Paytm within Spay the similar looks make us think if Spice has entered into some agreement with Paytm!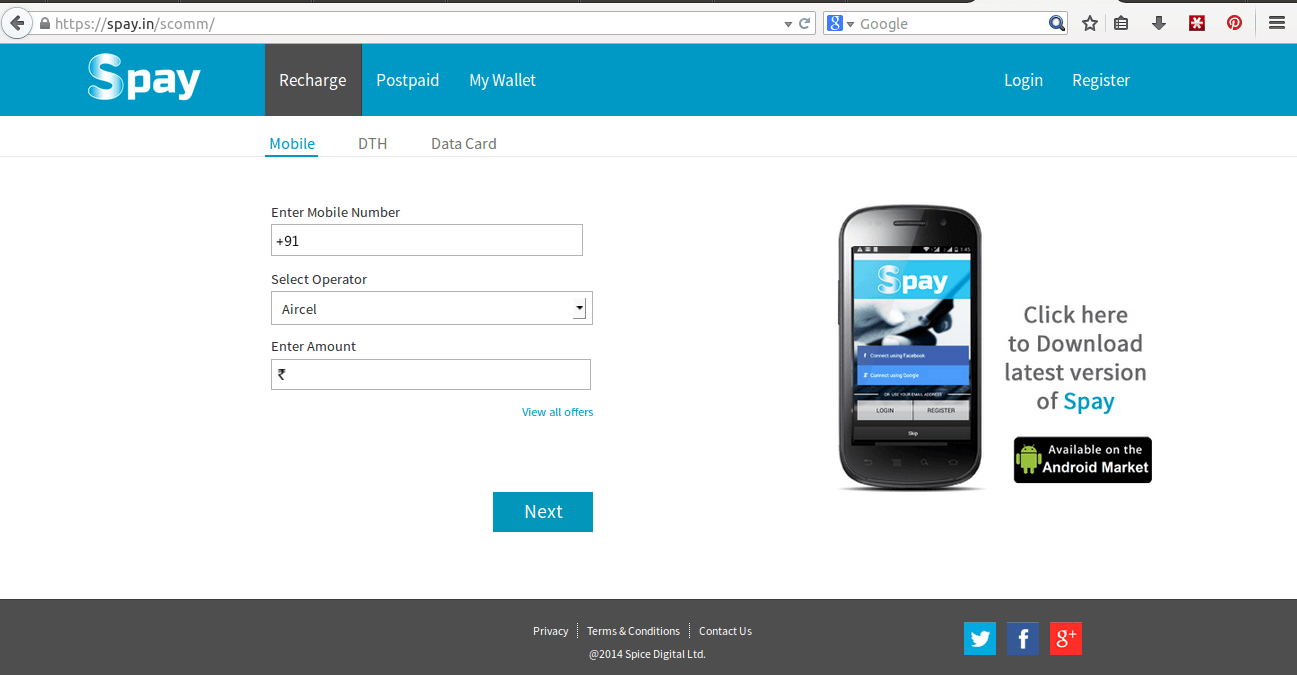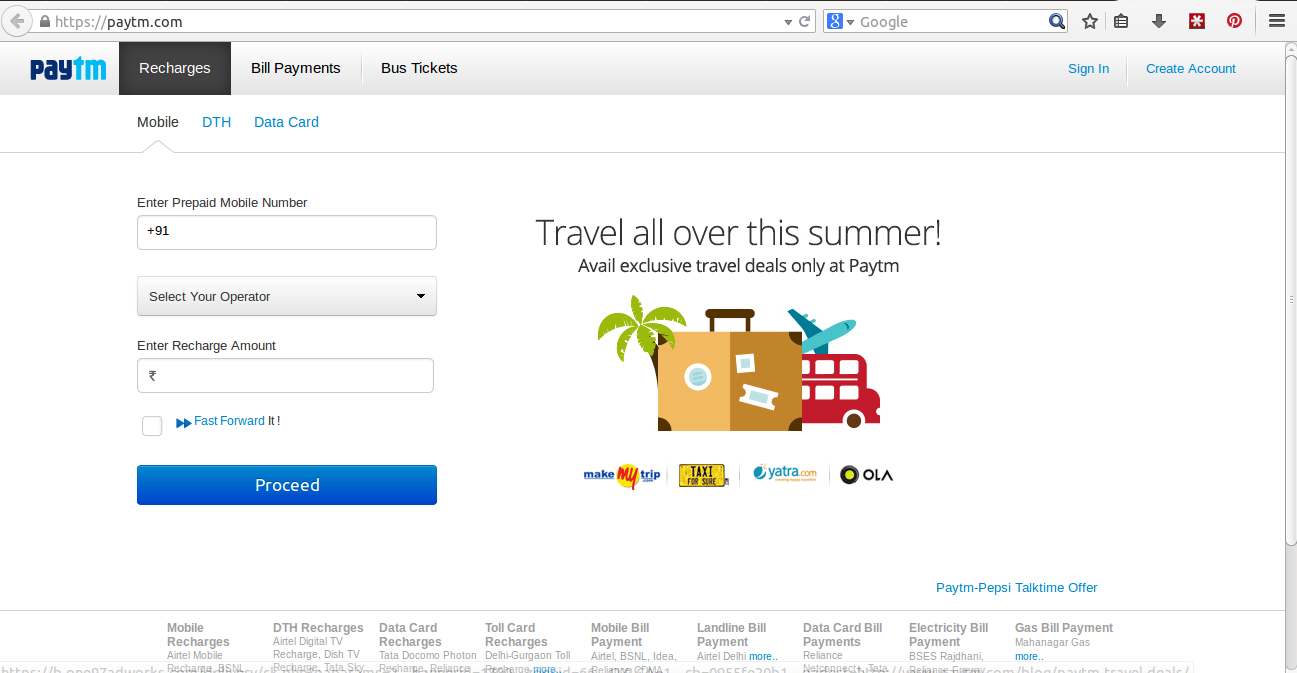 Why Rebranding?
Though SpiceDeck was launched in 2012, it failed to gain attention of the users. This is evident from the fact that their facebook page has just 294 likes and no twitter presence (we could not locate one). This might have led Spice Digital to look forward to a complete revamp and relaunch, as it is sometimes better to ditch a failed identity. It also pays to learn from past mistakes and improve the platform the second time. Coming to Spay's launch date we have no information about that at present.
Notes on Spay
The social presence is nearly two months old - Spay joined facebook (9 fans as of now) and Google+ in the last week of March.
The website is fairly functional and is capable of detecting the mobile service provider once the number is keyed in. Special offers were shown for Airtel but not for BSNL.
The homepage shows the Android app but it is not linked to the Play Store
The prepaid and postpaid sections allow the user to enter mobile number, DTH customer ID, Data card particulars, amount etc. but clicking on 'My Wallet' brings up registration prompt.
'Contact Us' is not working either!
All this makes us think that the launch is set to happen anytime soon and Spice Digital appears to be in advanced stages of testing. We didn't try to register and recharge or pay bills as we didn't want to lose money through an unsupported portal.
So readers, what do you think about Spay by Spice Digital? What do you think must be different for them to stand out from the crowded recharge market?
Note: If you are trying out Spay, do at your own risk as the site is not formally launched yet!
Update: Paytm founder Vijay Shekhar replied to our tweet stating that Spay has not partnered with Paytm.
@gischethans @spay_in @Paytm Nopes

— Vijay Shekhar (@vijayshekhar) May 19, 2014