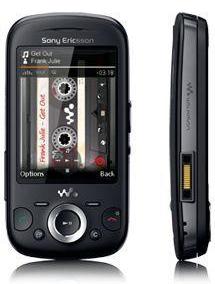 Sony Unviels its new walkman phone ZYLO with tag line "Moonwalk to work" in Indian market domain.
The handset is integrated with features like superb sound control, Music call & recognition, Walkman player and besides general compatibilities the phone also suits social networking sites like facebook and Twitter, Users have the privilege of sharing their photos to Flickr and Picasa, or upload videos to YouTube directly from the phone.
The camera integrated in Zylo is 3.2 megapixel, Bluetooth support and Microsoft Exchange ActiveSync support, the screen displays is 2.6-inchees. The phone supports up to 16GB of microSD memory cards apart from the 260MB internal memory.
Phone summary
Size 103.0 x 52.0 x 16.0 mm
4.1 x 2.0 x 0.6 inches
Weight 115.0 g
4.1 oz
Screen 262,144 colour TFT
240 x 320 pixels (QVGA)
Available colours Jazz Black
Chacha Silver
Swing Pink Memory Up to 260MB Phone Memory
microSD™ (up to 16GB)
Sony Ericsson Zylo with Walkman supports UMTS HSPA 900/2100 and GSM GPRS/EDGE 850/900/1800/1900, UMTS HSPA 850/900/1800/1900 and GSM GPRS/EDGE 850/900/1800/1900.