Many of you might have already been lucky enough to try out the new WhatsApp Payment feature powered by homegrown UPI. The payment option became live on one of our WhatsApp numbers last evening and we put the feature to test. Before going into the details, we must say it's nicely done and the setup is by far the simplest we have ever seen in the UPI apps. Payments made through WhatsApp are processed by ICICI Bank.
Setting Up WhatsApp Payment
You can start the setup as soon as you see the Payments option under your WhatsApp settings and start sending money. If the other person does not have Payments enabled, once you trigger it from your end, the option is enabled for them. They need to complete the setup by heading to Settings > Payments. The setup mentioned here is essentially linking a bank account and setting a UPI PIN if it's not already set up.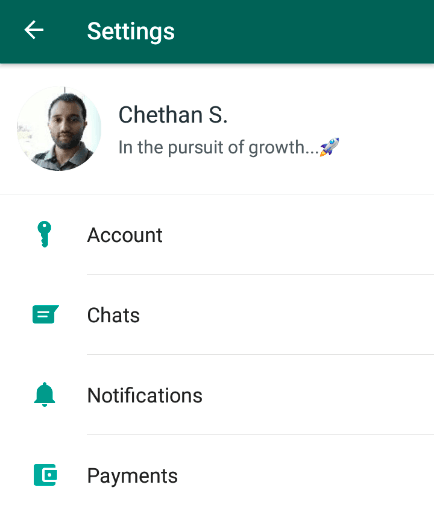 Alternatively, you can send money to their UPI ID set up through alternate means (Eg. bank VPA). This option is available in your bank account details
As you would all know setting up a UPI app means creating a new VPA. By now we all have several VPAs which we don't even use, like <name>@ybl (from PhonePe), <emailid>@okhdfcbank (from Tez) etc. The best part of WhatsApp Payment is there is no separate VPA set up involved. It is taken care of in the backend and a user is not even made aware of it. As of now, no customization of the VPA is possible. The VPA pattern is <mobilenumber>.wa.<3 letters>@icici. We have noticed that these three letters differ for every bank. However, we view this measure as a major convenience factor to the majority userbase.
Now comes the most important part - sending money. Just select an existing conversation or start a new conversation with a contact and tap on the attach button to select payment and proceed further. You would be asked to enter an amount and later confirm the transaction through UPI PIN. The transaction status shows "processing" first and later turns to "complete" as seen below.
At this moment we are not very sure how UPI collect requests would work. There seems to be no option to request money from a contact.
We tried transacting between the following banks - ICICI, HDFC and Airtel Payments Bank. Barring the transaction originating from Airtel Payments Bank, other transactions were an instant success. Airtel worked after few tries. Based on the user experience in terms of the UI and payment processing we would certainly recommend WhatsApp payment and also foresee a cashless revolution led by this platform.
Have you tried WhatsApp Payments? How was your experience?