HMD Global recently completed one year anniversary after reviving the Nokia brand last year. Back in December 2016, HMD Global announced that they would be making Android-powered Nokia smartphones, and the first device from their house is the Nokia 6 in January 2017. Initially, the Nokia 6 was just limited to the Chinese market. At the MWC 2017 event, HMD made the Nokia 6 global with few changes under the sleeves.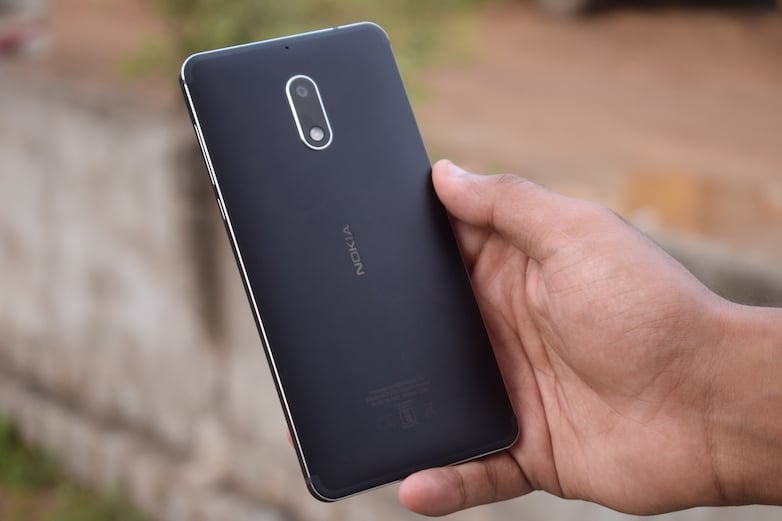 The Nokia 6 was a great looking device, but it was let down by a mediocre hardware, especially the Snapdragon 430 SoC was not optimised perfectly. A new leak now suggests that HMD Global will launch the next generation Nokia 6, dubbed as Nokia 6 (2018) in January 2018, alongside other smartphones such as Nokia 9, and Nokia 8 (2018).
Recently, a report cited that HMD Global will launch the Nokia 9 and Nokia 8 (2018) in China on January 19. At the same event, the company might launch the Nokia 6 (2018). And the best part is the smartphone is rumoured to come with Snapdragon 660 SoC, a major bump from the Snapdragon 430 chipset.
That said, a leaked sticker of an unknown Nokia model is spotted online, and it's said to be of Nokia 6 (2018). If this report is believed to be true, the Nokia 6 (2018) will come with a TA-1054 model number, at least in China. And the sticker also has other information such as dual-SIM support, 4GB of RAM and 32GB of internal storage.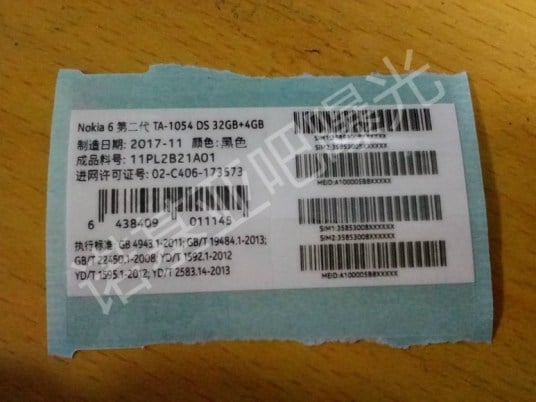 The Nokia 6 (2018) might feature a Full HD+ display, and the design may not be changed because the Nokia 6 has the best design in a mid-range package. Furthermore, the fingerprint sensor may be moved to the back of the phone because of Full HD+ display. All said, these features are yet to be confirmed by HMD Global, so take them with a grain of salt.
The Nokia 6 (2018) could likely launch on January 19, but the global variant of the phone might come out at the MWC 2018. And the Indian launch might happen in the second half of 2018. Do you want to see a Nokia 6 smartphone with the same design and powerful processor? Let us know by commenting below.