Reliance Jio is believed to have handed over pink slips to a number of employees and have relieved them before termination of their contracts.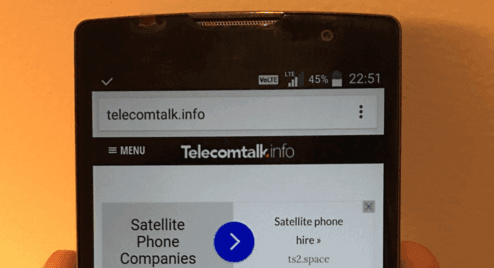 "Out of 168 recruited for the Nagpur office, 75 have been laid off after a period of eight months to one year," Shriram Korke of BJP Maji Sainik Aghadi was quoted as saying by The Economic Times.
Their offer letters said that the employment was for two years and the employees fired were the ex-servicemen, who were from Corps of EME, Signals and Air Defence and therefore, acquired technical background and were offered field engineering officers' posts.
The group protested against Reliance Jio for breach of trust. Strategic Manpower Solutions Limited (SMSL), a subsidiary of Reliance Jio, had recruited them.
ET quoted a Jio spokesperson as saying: "We have build and operate jobs at the company. For build assignments, people are employed on fixed term basis. As the network work gets completed, people are released as per the terms and conditions."
"I have retired from the Corps of EME. Jio approached every person due for retirement. Now I am due for termination. I asked the HR Manager to hand me the termination letter but was asked to sign it first which I refused," said honorary Lieutenant RK Tiwari.
UPDATE:
The ex employees of JIO Company who were terminated from across Punjab without any intimation, today protested at the company's Head Office at Industrial area in Mohali by raising slogans against company management and raised the demand of rolling back the tax relaxation which company was granted from Centre and State Govt.
In a park near Puncom chowk in Mohali,  17 from Amritsar, 5 from Pathankot, 18 from Bathinda, 14 from Jalandhar, 7 from Sangrur and Panipat (Haryana), 22 from Ambala, Rohtak and Rewari, the F.E.O.S said that they are working hard towards making the company's projects successful but the company has fired most of the employees on short notice. On the occasion Lakhwinder Singh, Daljeet Singh, Sukhwinder Pal, Shamsher Singh and Pramod Kumar from Jalandhar said that company is betraying them. They said that company has 3 types of teams working on JIO. 4G project. The work of first team is finalizing the location for tower installation. Second team takes care of how the installation of tower is done at the selected location and at what rate or rent should it be installed, and the function of third team is to establish the tower at right location post approval from team 1 and team 2.  Similarly Haripal Singh, Gurdev Singh, harvinder Singh, Madam Sharma, Rashpal Singh from Bathinda and Nazir Singh, Labh Shingh, Parminder Singh and Gurdip from Sangrur said that company has terminated most of the employees and will terminate the remaining very soon. Similarly dozens of employees from Rewari, Rohtak, Pathankot and Panipat said that company management fired them without giving any reason.
Submitted Memorandum to Mohali Vikas Manch
Fired employees submitted a memorandum to Vineet Verma, Founder President, Mohali Vikas Manch and requested him to take all employees back to work. Mohali Vikas Manch President Vineet Verma and Kharar Circle Manch President Keerat Singh said that they have taken note of the complaints of employees and Manch will support them. If company management doesn't fulfill the demand of employees then they will request District Administration to intervene. He said that they will not let  anything wrong happen to anyone.