Telecom sector in India is undergoing some massive changes, not only in terms of providing offers to consumers, but also operators are working hard to improve the existing infrastructure to catch up with the new entrant, Reliance Jio. State-run telecom operator BSNL recently announced a new technology with which users can make calls by just installing an application on their phones and the company call it as 'app-based calling'. To be precise, this new technology converts a mobile phone into a cordless telephone and works in-line with the landline phones.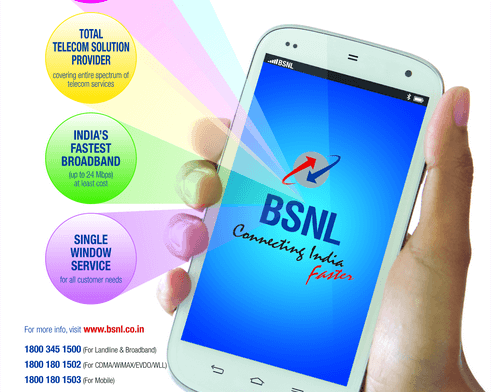 To recall, back in May 2016, BSNL introduced the same technology but pulled it back due to several allegations from the rival networks. The same thing is happening this time around. Although BSNL was aware of this protests from opponents, it limited the service to only use in roaming and home boundaries.
At the launch of the service this year, BSNL Chairman, Anupam Shrivastava commented as follows: "Landline subscribers find it inconvenient to fetch the contact details from mobiles and then dial the number on fixed line … This service will turn a mobile handset into a cordless device within the home premises, which means that customers can still avail the attractive landline tariffs of BSNL.."
Also Read: India's top telcos seeks Trai intervention to stop BSNL's app app-based limited fixed mobile telephony service
Nevertheless, BSNL is facing the similar issue again with all the telecom operators union, COAI approaching TRAI to ban the app-based calling service. But what's the buzz is all about? Why do Telecom operators opposing this?
The reason for this is very simple: This service will stop other telecom operators from making money and also allow customers to make and receive free calls without spending amount.
In the same opposing letter to TRAI, COAI wrote as follows: "We understand that the new service will use fixed line Caller Line Identification for making calls from mobiles and currently no termination charges are applicable for calls to and from fixed line in terms of TRAI's prevailing IUC Regulation,"
This explains the entire scenario. COAI also made clear that "Such routing with an app number is not allowed under the license and it is not Internet telephony,"
However, there's no reply from BSNL for now, but most likely the company will shut down the service this time as well.