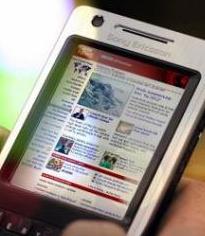 Idea Cellular subscribers can now avail a customized version of Opera Mini.
This is not the first time Opera has partnered with a Indian operator previously they had a deal with Vodafone which offered a customized version of browser.
Idea customers will now be able to download this cobranded version of Opera Mini on their devices from the end of March 2012.
With Opera's crossplatform user interface framework, operators can deploy a consistent experience, look, and feel across their product offerings.
Opera Browser supports for every mobile platform and has a solution of data cap and is best fro Indian condition.Opera Turbo is preinstalled and preset on Opera Mini which is meant for server-side compression to help users browse the web using far less bandwidth than rival browsers.
Mobile networks will have to accommodate more types of content they have already advanced to handle, for example, streaming media and video, entertainment, navigation and gaming, among other uses.This tie up will now help all Idea cellular customers to enjoy faster browsing experience on a customized version of browser