Though I heavily rely on social channels, especially twitter, for customer support, in the past few weeks, I had to approach customer support over the phone. That's when I discovered that despite several advancements, a customer is not gaining much through the phone channel.
The core issues which one faces are long wait times, thereafter hold times while the agent looks up for additional information. Several times, I found that phone support executives were ill-informed and multiple calls get different responses to the same question. This issue is further compounded since more and more brands (especially in financial services like banks) are doing away with toll-free numbers.
Perhaps, they have realized that it's economically smarter to make callers pay than they paying. Adding to this, brands are opting for 1860 series numbers which cost up to Rs. 2 per minute to the caller but they end up paying much lesser or even a fixed fee.
Here is BSNL's UAN (Universal Access Number) tariff chart for reference -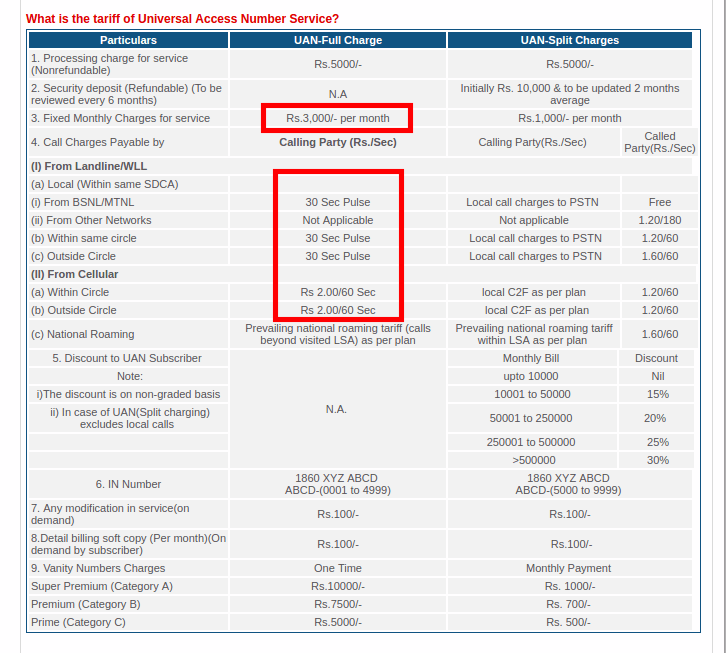 Even earlier we had written about how IVR systems could be made more efficient for customer support - How can brands make IVR Systems Consumer Friendly? In this post, we explore how one can try to save some money and more importantly time while approaching brands over the phone.
Upselling by Brands
While we tend to think that the customer care agents might be busy attending to other callers (as they claim repeatedly when on call) that is not always the case. It so happens that many companies use some time of yours to advertise their better offerings and put you on a thought mode. You might have always observed that the agent tries to pitch a 'better' postpaid offering or a new credit card with better features like free movie tickets after the purpose of the call is accomplished. That is known as upselling.
Against upselling tactics, you need to be careful and also smarter. Just let them know that you are not interested or are busy to think about it now and ask them to call back later.
Where lies the Solution?
Try to reach an agent faster
We all know how hard it is to speak to a human after calling a customer care number. Right from the moment, the call connects, we are made to hear the brand's newest offering, then to choose a language, navigate through sub-menus and thereafter after some more prompts you are presented with the magical digit to reach an agent. Then the next period of prolonged wait begins.
If you have already called the brand earlier and know the key press sequence, you need not wait for the IVR to finish saying the messages. Just press the digits as soon as you enter the next menu. Note that there are some brands which simply don't accept a key-press in between. :(
Try calling from your registered phone number. These days banks offer to call back in the next few minutes if you don't want to wait. The systems are smart enough to remember your authentication and the agent who speaks during the call back generally starts with "Thank you for authenticating yourself on the IVR"
Don't abuse the agent who takes your call, however, wrong they are and ask them to connect to their supervisor. They have means of transferring your call to their next colleague where you will have to repeat the entire story again and nothing good comes out of that.
Try to press the common digits like 9 or 0 which at times take you directly to a live person.
Use Apps!!
We came across this interesting app named Direct SuperFast Customer Care which claims to help you reach customer care faster. While we haven't tried it, you can give that a try and also let us know about any other apps that you might be using for the purpose.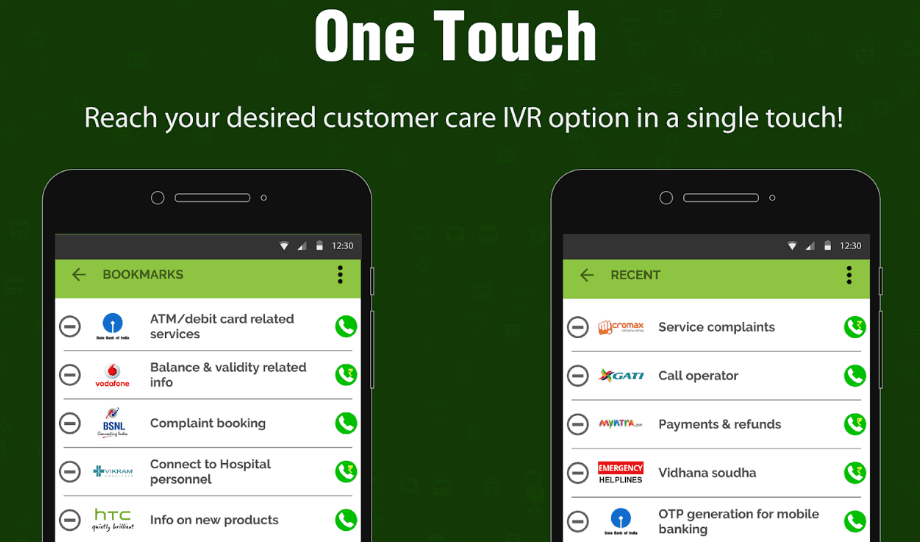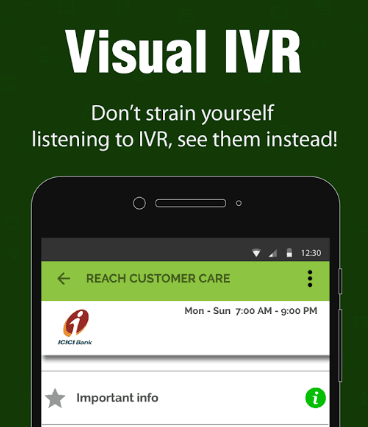 In some countries like the US, there are providers like Dial A Human which explain in great detail on the key press sequence to reach an agent -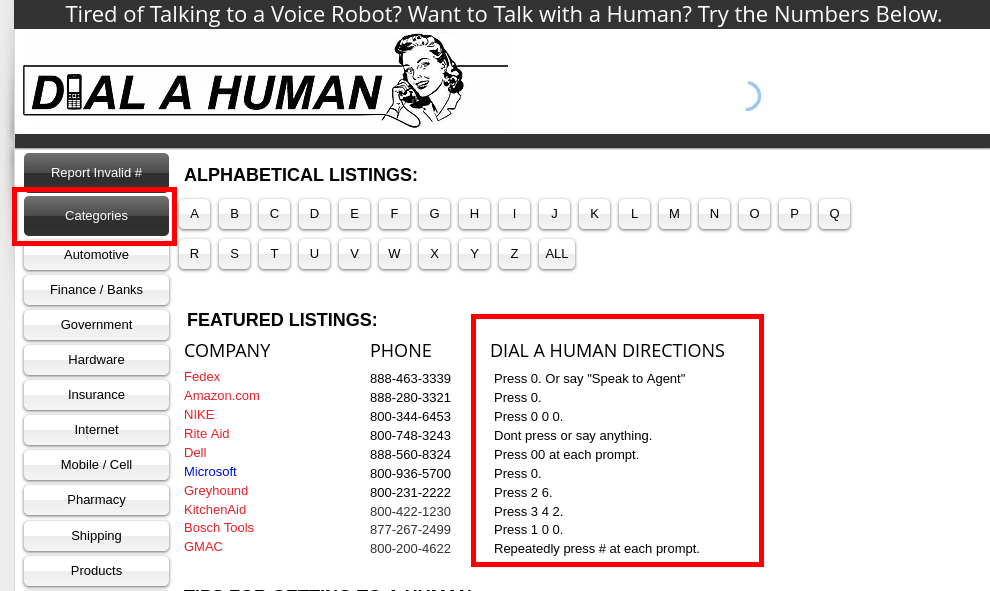 Use Social Media
A 2015 study of US consumers rated phone as the most frustrating customer service channel and social media etc. are much effective -
It's a fact that even in India, complaints made publicly on twitter or facebook get resolved faster. This is evident even in the case of Government services like the Indian Railways which is often appreciated for the prompt response on twitter.
It also pays brands more when they resolve a customer who posts negative comments.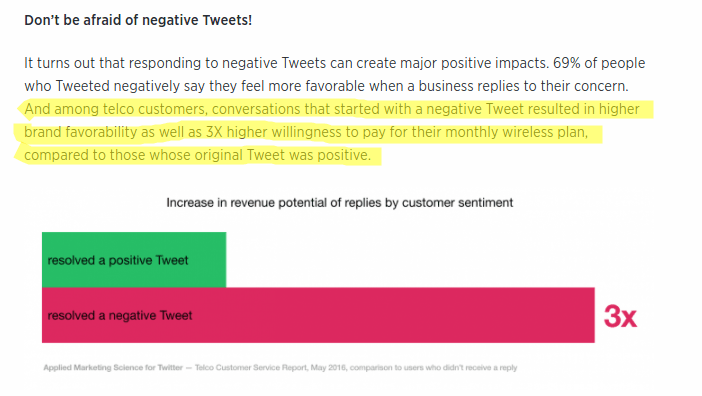 Conclusion
The next time you are stuck with an issue which needs you to approach customer care, ensure that you keep the above observations in mind. Let us know how your interaction goes!