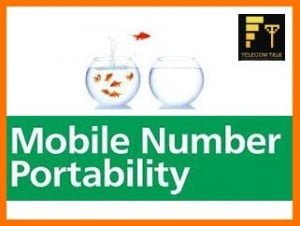 Mobile Number Portability is easily one of the best reforms to have come by in the telecom sector. Till now you can only change your operator within a circle but if the latest report is to be believed, the government is pushing for a national mobile number portability by March 31, 2015.
The Telecom minister Ravi Shankar Prasad has said, "The national mobile number portability (MNP) is likely to be implemented by March 31, 2015." The MNP functionality has crossed the 100 million mark and is going pretty well till now in the country .
DoT is also seeking the opinion of Telecom Regulatory Authority of India's (TRAI) on additional entry fee, performance bank guarantee and financial bank guarantee which will be charged from the MNP service providers. The telecom operators will be given 6 months from the date national MNP comes into effect to alter their systems to suit the same.
So whenever any mobile service users changes his location or migrate to any other circle, he /she needs to acquire a new mobile number from operator of migrated circle, otherwise his /her existing mobile number will be under National Roaming inviting higher call charges for Incoming and Outgoing calls than a normal subscriber.
In accordance with the provisions contained in the National Telecom Policy-2012 regarding "One Nation- Full Mobile Number Portability", TRAI received a reference from the DoT vide its letter dated 27th Dec 2012, seeking the recommendations of TRAI under TRAI Act for implementing full Mobile Number Portability i.e. MNP across licensed service areas.
TRAI also also said earlier that once 'nationwide MNP' is in place, mobile customers should be educated to dial numbers in the '+91? format, so that the all calls get connected across the country without any trouble.
It is quite a good move and if it becomes a reality, you won't ever have to change your number when you go from one circle to another for a longer duration of time and will be one of the most functional things for sure.
So as a reader what do you think can nationwide MNP be launched by next year do let us know via comments .