Airtel has been continuously improving its My Airtel application by adding new features. Over the last two years, My Airtel application has received a slew of features, which made the app a much-needed one for all the Airtel consumers out there. Airtel customers can do a lot of things in the My Airtel application such as balance check, bill payment, postpaid bill usage check, checking Airtel Payments Bank account, etc.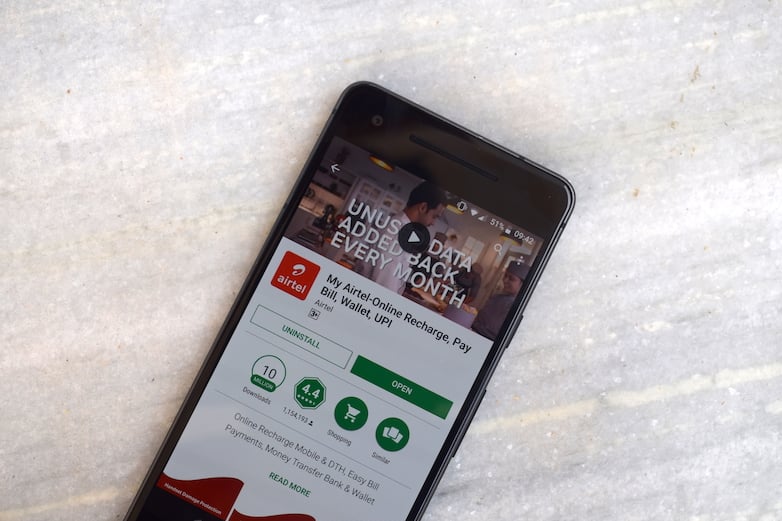 In the past, customers had to visit the Airtel office to complain about the issues faced by them, but now, everything can be done from the My Airtel app itself.
Here are the top reasons why you should install the My Airtel application on your smartphone right away if you're an Airtel user.
Track Your Usage
The first and foremost reason to use the My Airtel application is to track your usage. For example, am an Airtel postpaid user and I can track my data usage with ease. For example, if your bill amount is higher than what it usually used to be, you can head over to the account section and track your usage.
If you find something inappropriate, you can head over to the Help & Support section in the application to register a complaint.
Manage Airtel Family Plan
Airtel is also offering an exclusive Airtel Family Plan, under which you can link your family members to your postpaid account. So, under the Airtel Family Plan, the company is offering a discount of 20%, and the best part is you can track usage of your family members right from your account itself.
Airtel Payments Bank
Earlier this year, Airtel opened India's first payments bank, dubbed, the Airtel Payments Bank. After a few months, Airtel integrated the Airtel Payments Bank services into My Airtel application itself, meaning you can control everything related to your payments bank account.
You can recharge using Airtel Payments Bank, send money to others, pay bills, and you can get all the discount offer details from this section. You can even send and receive money from Bank account, and you can pay at merchants too. Airtel Payments Bank currently has over 1 million merchants on board.
Claim Free Benefits and Link Your Other Accounts
Recently, Airtel has added a new section called free benefits, under which you can redeem free benefits associated with your postpaid/prepaid plan or device. In recent times, Airtel is partnering with mobile manufacturers and offering additional bundled data with specific mobile handsets. And if you have an Airtel additional data bundled handset, you can head over to the Claim Free Benefits to claim the additional data or whatever applicable.
Another best part of My Airtel app is you can link as many Airtel accounts as you can. So, if your entire friend circle uses Airtel, you can add all their accounts and track the usage. Further, you can add your Airtel DTH or broadband account as well, and Airtel will reward you free 10GB data for linking them.
Check Network Coverage
Last but not least, the My Airtel allows you to check Airtel network coverage in your location. That said, if you are experiencing poor network coverage, you can always report to Airtel. After logging in, scroll down to the bottom where you can see 'Open Network' option.
Click the option to see the network coverage, and there are two handy options- report issue and email report. You can report a network issue right away from the app, or you can email the report to Airtel team.
These are the five major reasons to install the My Airtel application. There are also other features such as users can check the user-specific plans, and can also borrow talk time with a single step using this application.