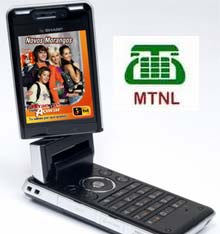 State-owned telecom major Mahanagar Telephone Nigam Ltd (MTNL) is ready to roll out its GSM based service in Mauritius- the island nation in six months. MTNL already has CDMA Mobile and Fix Wirless services in Mauritius, where it has a subscriber base of 70,000 and being granted the universal access service license (UASL) for Mauritius under its 100 % subsidary Mahanagar Telephone Mauritius Ltd (MTML)
RSP Sinha, chairman and managing director, MTNL, said, "We will start our GSM operations in Mauritius in six months. We were looking to expand to countries such as Tunisia, Saudi Arabia and Nigeria. But the license costs in Saudi Arabia and Nigeria looked unreasonably high. So we opted out of bidding for licenses in those countries. We are looking into other geographies."

The company has set aside Rs 300 crore for its foreign expansion. MTNL provides telecom services in Nepal through a partner, UTL, in which it has a stake of 26.6%, and in Mauritius through Mahanagar Telecom Mauritius, a 100% subsidiary.
MTNL has marked a capital expenditure of Rs 30 crore for its GSM services in Mauritius. Amita Soni, director (finance), MTNL, said, "We are providing initial support. For further growth, MTNL Mauritius is self sufficient and self sustaining."