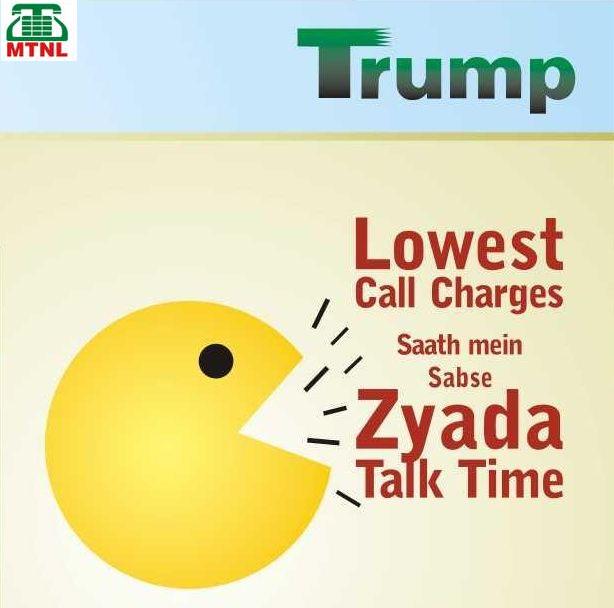 In a move to lure new users and rewarding the loyal customers, State run operator MTNL in Mumbai announced some new initiatives for its prepaid arm – Trump's subscriber of Mumbai circle. The FULL VALUE TOP UP with EXTRA TALKTIME to any network are aimed at bringing in affordability, by offering reduced the cost of mobility.
The company today announces that now its GSM Trump prepaid customer can enjoy more talk time on the range of Top Up recharges. The new increased talk time on Trump Prepaid are as follows-Top Up Rs.100 talk time Rs.100, Top Up Rs.300 talk time will be Rs.325 and with Top Up of Rs.500 the talk time will be Rs.550.
The new increased talk time is working effect from 1 July 2009 and can be usable to make call to any network as well as SMS and data usage.MTNL Mumbai also providing "Power Recharges" with huge talk time, Trump power recharge of Rs.2200 wherein customer gets talk time of Rs.3200 and with Recharge of Rs.750 the talk time of Rs.900 will be provided.