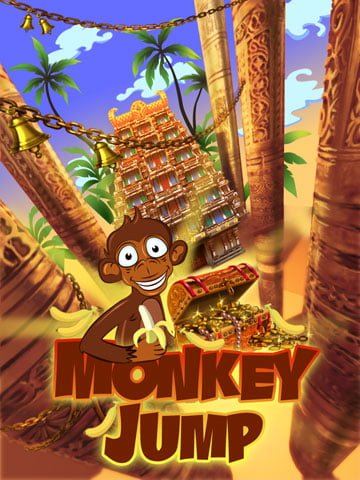 If you are looking for a new refreshing game for your mobile, here is something! Realizing the current mobile markets in India, Divum corporate services, a  Bangalore based Mobile Game development company has released a set of 'well made' free games.
One such game which caught our eyes was "MonkeyJump"  which recently got released in blackberry appworld and Windows MarketPlace.
Though the game resembles a bit with the popular  NinJump for appstore, The game adds more value giving an Indian touch showing temples, squirrels, bananas and with an interesting and simple game play. The theme of the game goes well with a jumping monkey from one pillar to other surviving its enemies.
According to the developer, MonkeyJump has grabbed over 10,000 downloads within a day of its launch and has been featured in blackberry appworld. The game is also available for Windows Phone! Download links are here, in case if you want to try:
MonkeyJump for Blackberry [FREE] (Torch, Curve etc) : From BB app world
MonkeyJump for Windows Phone (Nokia Lumia, Samsung Omnia etc):
windowsphone.com/en-US/apps/032d1bff-f574-4099-b3d0-9498b244219d
What's your favorite mobile game? Do let us know.