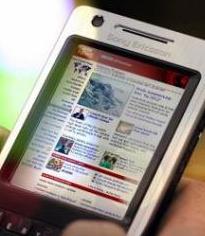 For last few weeks mobile operating systems are always on the news! Starting from very basic mobile phones today's phones boost of dual core processors and capable of music playback, record HD video, navigate; can be e-Wallet to anything you want!
Big news comes first when Google buys Motorola Mobility, the handset wing of Motorola. Google, being the brain behind the Andriod OS, will take control of Motorola handsets. Consumers are happy that Motorola phones will get Android support faster than anyone and will provide true Android user experiences. Other handset manufacturers – HTC, Samsung, Huawei & others welcome it. Android has become the de facto operating system for smartphone and tablets these days.
Ice Cream Sandwich aka Android v 4.0 is going to be launched in October/November of 2011. It is a major release as it will offer simultaneous support for smartphones and tablets. Name of next android version is also unofficially starting floating in the market – it will be called Jelly Beans, continuing Google's alphabetically order of confectioneries.
Intel also joins hands with Google to provide Atom chips optimized for the Android devices. Intel got a blow with its MeeGo venture. (MeeGo is Linux based mobile operating system.) Intel was working with Nokia to install MeeGo in Nokia's smartphone. But Nokia later joined with Microsoft to go with Windows phone 7 and ditched MeeGo. But Intel does not stop the development of MeeGo and will use it not only as mobile OS, rather than a platform to use on other fields.
Two Android based OS – Baidu Yi and Aliyun are introduced by Baidu & Alibaba respectively. Baidu is China's largest search giant and Alibaba is largest online Chinese marketplace. Alibaba launched Aliyun as a cloud based open and convenient mobile OS in July and plans to launch the English version very soon. Alibaba also plans to bring a tablet with Aliyun OS. Baidu showcased the Yi platform in first week of September. Experts think it will eventually turn into a collection of company's apps.
HP wrote the death certificate of WebOS and offers webOS devices at a huge discounted price ($99 instead of $399) and all tablets (HP Touchpad) & smartphones are sold in a rash. HP will offer another chance to buy webOS devices.
Recently a rumor spreads out that Samsung looking for webOS. Later Samsung clears that they are not going for WebOS. Rather they will stick with Android and own bada OS. There is unconfirmed news that Samsung will stop Windows phone support in 2013 as there is very low demand for these devices. Even bada has better market share compared to Microsoft's Windows mobile OS. That is certainly a blow to Microsoft. Samsung also announces bada 2.0 will be offered to all Wave phones, if the hardware can support the upgrade.
HTC is looking for buying a mobile OS. The Taiwan based handset maker probably like to make themselves distinguished from other players as Google buys Motorola, Samsung has own bada OS. Experts think HTC may go for webOS from HP.
Once a leader Nokia is now hit by Android mania and desi companies and losing the market share faster than ever. Earlier beginning of this year Nokia had a deal with Microsoft to use Windows operating system for Nokia smartphones. The first Windows phone from Nokia has revealed as Sea Ray with decent specs. Windows Phone 7 comes with a hardware requirement which will make the price high and thus it cannot compete with low cost Androids (sub $100).
Nokia continues its offering with Symbian as Nokia 700, Nokia 701 and Nokia 600 with Symbian Belle has been announced. Nokia now gives Microsoft Productivity Apps with Symbian Belle phones. Nokia Maps will be given to all Symbian Series 40 handsets.
Microsoft showed off Windows 8 preview for smartphone and tablet in BUILD conference. Windows 8 with touchscreen support will be killer for tablets, as Microsoft thinks. Microsoft already rolled out Mango update to make the Windows Phone 7 at par with iOS and Android.
Apple iPhone 5 is due on mid-October, as told by CEO of France Telecom. This will surely come up with new version of iOS.
Research in Motion launched (RIM) launched BlackBerry Curve 9350, 9360 And 9370 which are shipped with Blackberry OS 7.