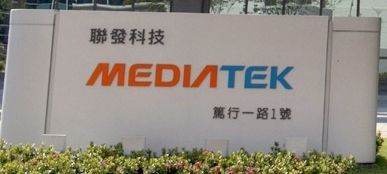 MediaTek today announced that it would be showcasing its high end feature rich Multimedia Phone Solutions MT6268, MT6236 with advanced camera, Internet experience & Dual SIM ,Single-Chip GSM/GPRS entry-multimedia solution MT6253 & smart phone solution MT6516 at CMAI International Mobile Sourcing and Investment Fair 2010.
MT6268 and MT6236 series are based on the first generation chips that have gone through rigorous IOT testing and field trials. Operators want to use only field proven silicon and solutions.
This series offer not only performance, but track record of success in operators' networks. Samples and pricing are available upon request. MT6268 and MT6236 are available in both commercial and industrial temp packages for extreme outdoor environment.With high level of integration, MT6268 which supports 3G is targeted for the feature-rich multimedia market. MT6268 offers key features such as support for Video Calling, 5Mpixel camera, High GPRS speed, integrated BT, Dual SIM and full html browser. In addition to it, MT6268 is intended to address the need of embedded devices for low power with its patented power saving technology.
These chipset solutions are intended to revolutionalize the market and take the industry to the next level of mass market adoption.
MT6253 integrates a number of mobile phone chips based components, not only in hardware rich multimedia applications, the software also part of a more fluid integration of VRE middleware. This provides a highly efficient development platform to help device makers develop mobile devices across different chipset platforms. MT6253 has its own application dynamic loading technology to enable application to load from storage without using other dynamic loading technology purchase, such as JAVA Virtual Machine.
Grant Kuo, MD, MediaTek said, "With MT6268 multimedia solution, MediaTek has started reaching out to 3G market. The 3G strategic layout of MediaTek will be significant for the industrialization and the future moment of the 3G market in India."