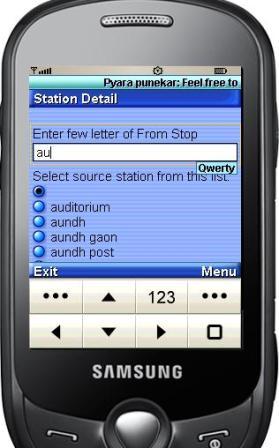 m4mum or rather popularly known by Mobile 4 Mumbai from IndicTrans Technologies has introduced yet another new application for mobile phones.
Mobile 4 Mumbai, startup based out of pune is constantly pushing new Apps and constantly increasing the userbase.
Their first launch was in last week of 2009, within 13 months period Mumbai Bus, Bangalore Bus, Pune Auto,Mumbai Auto,Mumbai Taxi and now Pune bus.
Portals like pluggd.in reporting during Google's Pune bus search on Map "With Google launching these services in India, what do you think will be the strategy of startups like M4Mum?"
However Exactly after a month Google Pune bus search was launched on Jan 3, looks like Mobile 4 Pune is going to reverse the situation with Google !!!!
Now the real question is "With Startups like m4mum.com launching pune bus on Mobile, which does not require SMS/GPRS/Map, who is going to use Google Map and what will be the strategy of Google ?"
The Pune Bus Search app can be downloaded from www.pune.m4mum.com