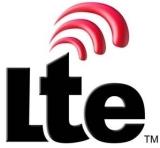 Adrian Scrase, Head of 3GPP Mobile Competence Centre shares his view on LTE India Event On 28th May 2010 in New Delhi and at LTE workshop on the 1st June 2010 in Chennai  a event will be held to encourage Regulators, Operators and Manufacturers to be a part of LTE - The most successful mobile broadband Standard.
We will demonstrate that this is not just a new radio technology; there is a whole eco-system – all fully standardized and ready to go.LTE specifications give Operators a way to deliver more speed, more data and a better experience in the most cost effective way.
As discussions move from 'Why LTE' to "When LTE", we will put the Standards experts along side Indian Telecommunications experts to discuss the time-scales for getting this technology in to the hands of Indian users.
There has been a lot of discussion in the 3GPP specification groups on the best migration paths from 3GPP and also non-3GPP networks towards LTE. A massive amount of work has gone in to the fall-back to other 2G and 3G accesses, we will look at that and I expect the discussion on how non 3GPP technologies can migrate to be a good one as the 3GPP leadership explains the work done in that area.
The 3GPP work on LTE is mature, Release 8 of the 3GPP Standard was frozen back in December 2008. So, 3GPP technical working groups have had time to consolidate the Release (8) and to produce a much shorter Release 9 with up-grades to LTE.
In December of 2009 we saw the first Networks in a limited hot-spot type of deployment – but results are extremely promising and industry analysts are predicting 10 operational LTE networks to be launched before the end of 2010.
The 3GPP speakers at the New Delhi event and the Chennai Workshop will have practical experiences to share on the status of LTE roll-outs – both from the Operator view-point and the Manufacturer's.
What will the future bring?
3G mobile standards happened largely without the influence of the Indian telecommunications industry. As LTE evolves in to a 4G technology – the door is open for India to punch at its real weight.   In April 2010 the Cellular Operators Association of India joined 3GPP as a Partner. I hope that this is the beginning of a contribution driven approach towards 3GPP Standards evolution. The Convergence of the cellular Standards around LTE is a serious possibility and India can be in at the beginning of this transformation to an international broadband standard for mobile.
Of the so-called BRIC countries – China has moved towards LTE and the TD-SCDMA groups are all converging on what they call TD-LTE - bringing their requirements in to 3GPP. When we address LTE India (28th May 2010, New Delhi) and the 3GPP Workshop in Chennai (1st June 2010) – We will demonstrate how 3GPP works, how successful the model has become and we will make a call to Indian Industry – Minister, Regulator, Operator and Manufacturer – to participate in Standards and to bring your voice to LTE.
-About the Author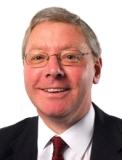 Adrian Scrase, Head of 3GPP Mobile Competence Centre
Adrian Scrase played a central role in creation of the 3rd Generation Partnership Project (3GPP) and is responsible for the operations of the 3GPP Project Co-ordination Group.
He also Heads 3GPPs' Mobile Competence Centre (MCC) which is an International team of 20 experts who provide comprehensive support to the Project.
Adrian has more than 25 years experience in the telecommunications field, which includes 20 years of experience in standardization.He is Vice President within ETSI with responsibility for International Partnership Projects.