With a revised smartphone release strategy, the South Korean electronics giant, LG is now rumoured to launch an upgraded version of the LG V30 at the upcoming MWC 2018 event in Barcelona. The LG V30 is already one of the best high-end smartphone available for purchase today and the 'upgraded' term in today's report refers to "improved artificial intelligence features." Artificial Intelligence is expected to take a storm in 2018, and there's no surprise to hear LG's foray into the same.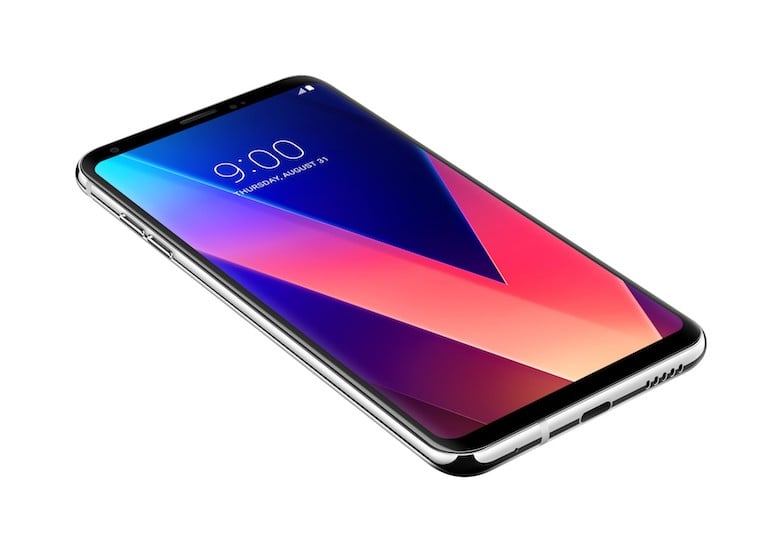 And as a successor the original V30 in 2018, it' safe to assume the presence of Snapdragon 845 SoC and of course, the RAM may get a bump to 6GB as well. And Qualcomm claimed that Snapdragon 845 SoC has several new AI operations, which may go in LG's favour too. LG recently confirmed that they wouldn't launch smartphones to compete with the competition, instead, they will launch when it's necessary with attractive features.
It is already rumoured that LG may not launch the LG G7 smartphone at the MWC 2018, and it's even said that LG is killing the G series. At the moment, it's unknown whether LG may or may not launch the G7 at the MWC 2018, but chances are LG will something at the event, and it could be the upgraded V30 model.
LG already has three variants of the V30- standard V30, V30+, and V30?. It will be interesting to see what LG names the 2018 version of LG V30, maybe LG V30 (2018), V30+ (2018) and V30? (2018). That sounds terrible.
LG hasn't had great success in the last two years. Since the launch of LG G4, the company has been reporting losses every year, and 2017 was no different. And the interesting part is the LG G6, and LG V30 smartphones were great offerings from the company, but the slightly better competition killed both the phones. And LG should blame itself for not marketing the devices properly.