In June, we saw the launch of Airtel's Open Network where Airtel opened up their network information for public consumption. Undoubtedly, this was a bold move given the flak telcos receive for poor internet speeds, call drops etc. What followed was a full-blown media campaign encouraging user feedback.


In addition to appreciating Airtel's openness, users all over the country also started reporting issues which received responses from Airtel.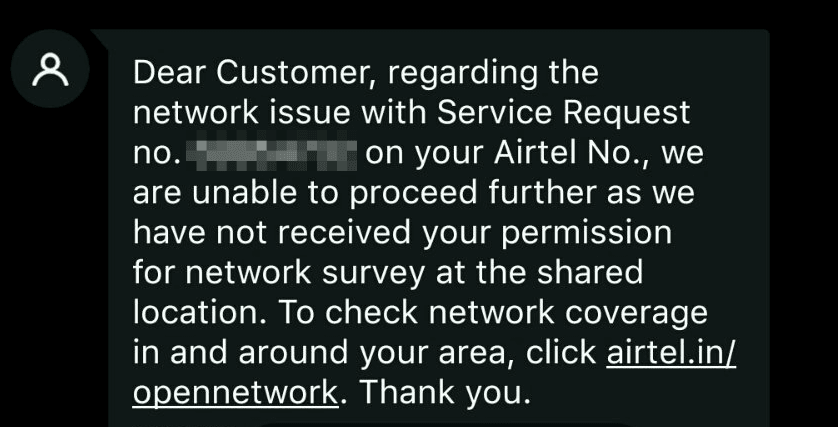 This particular response indicates that Airtel was fairly quick in initiating a survey at the proposed location. Based on our interaction with Airtel's representatives, we understand that Airtel is gaining some good insights about user expectations through Open Network. That's the beauty of any crowdsourcing efforts - you get quality feedback!
Improving Open Network Project
We believe, Airtel would be moving ahead in a phased manner when it comes to actual network improvements. Though any telco would understand the importance of reliable connectivity, it's always not easy to justify massive investments. Therefore, factors like projected ARPU from a location would still matter. This is where small cells and signal boosters can make a difference.Wherever, network optimization is involved, customers can expect improvements in shorter timeframes.
Further, we suggest that Airtel uses the insights gained through Open Network to gauge the demand in less covered areas. This can be an opportunity - Challenging BSNL's Wired Broadband Monopoly could drive next round of Growth for Wireless Providers.
On improving the Open Network website, Airtel could allow users to submit a report right from the website. We don't understand the rationale for asking a user to call Airtel!
What the FAQs show?

What actually happens?
Though one drops a pin and tries to report an issue, the reporting option actually asks the user to call Airtel. This could be easily avoided. With almost everyone being familiar with Google Maps, Airtel can allow users to report issues directly from the pin.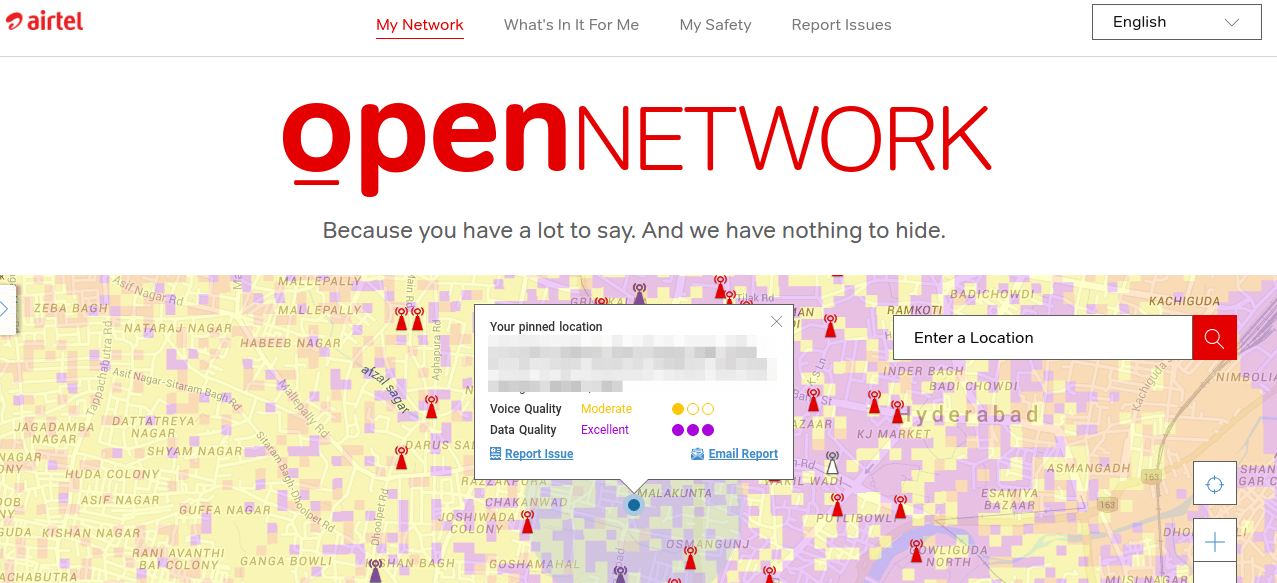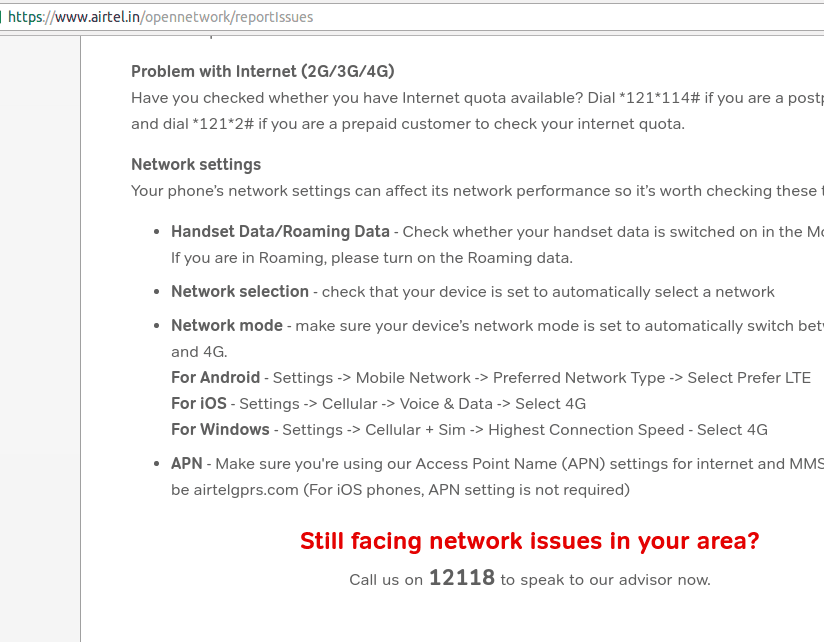 The way Forward
Globally telecom operators have always tried providing network maps with some functionality. The fact holds true even for India (Eg. MTS). In the UK, telecom regulator Ofcom offers the facility to verify network coverage of multiple operators.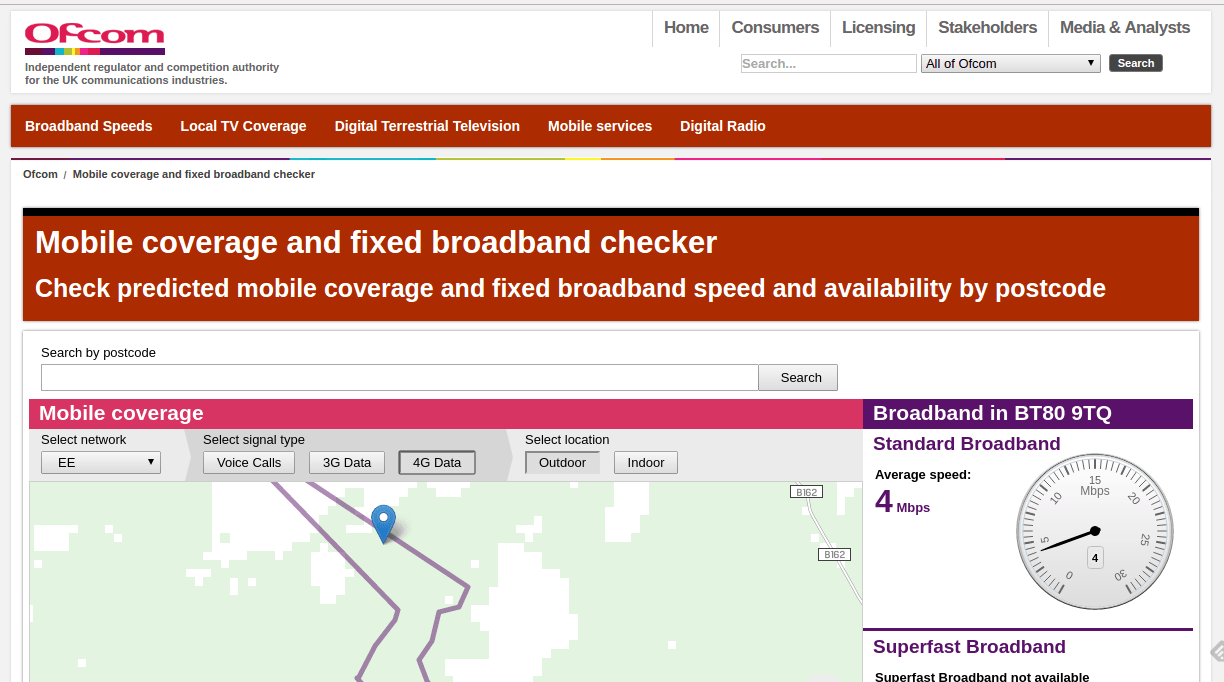 Now that TRAI has launched own speed test app, even India can have a website similar to Ofcom's for checking coverage and wireless / wired broadband speeds.
T-Mobile USA's network coverage map highlights verified coverage based on customer data. This is something which even Airtel could emulate by adding the feature in the app.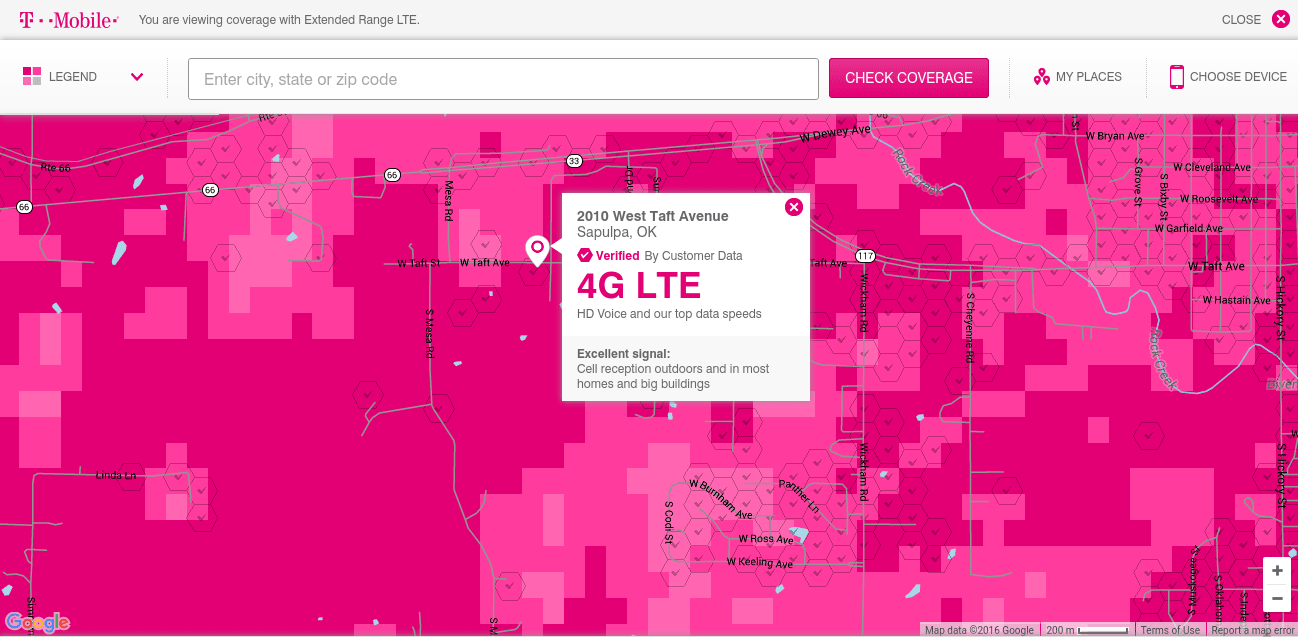 With Airtel having paved the way for network transparency through Open Network initiative, do you think other operators in India would follow a similar approach? Let us know via comments or tweet to me @gischethans.