Idea Cellular, country's fastest growing mobile operator has also become the fastest growing wireless broadband network with One Broadband site coming up every 10 minutes. The company plans to continue the rapid rollout of its wireless broadband network expanding 4G services to 20 circles in FY17.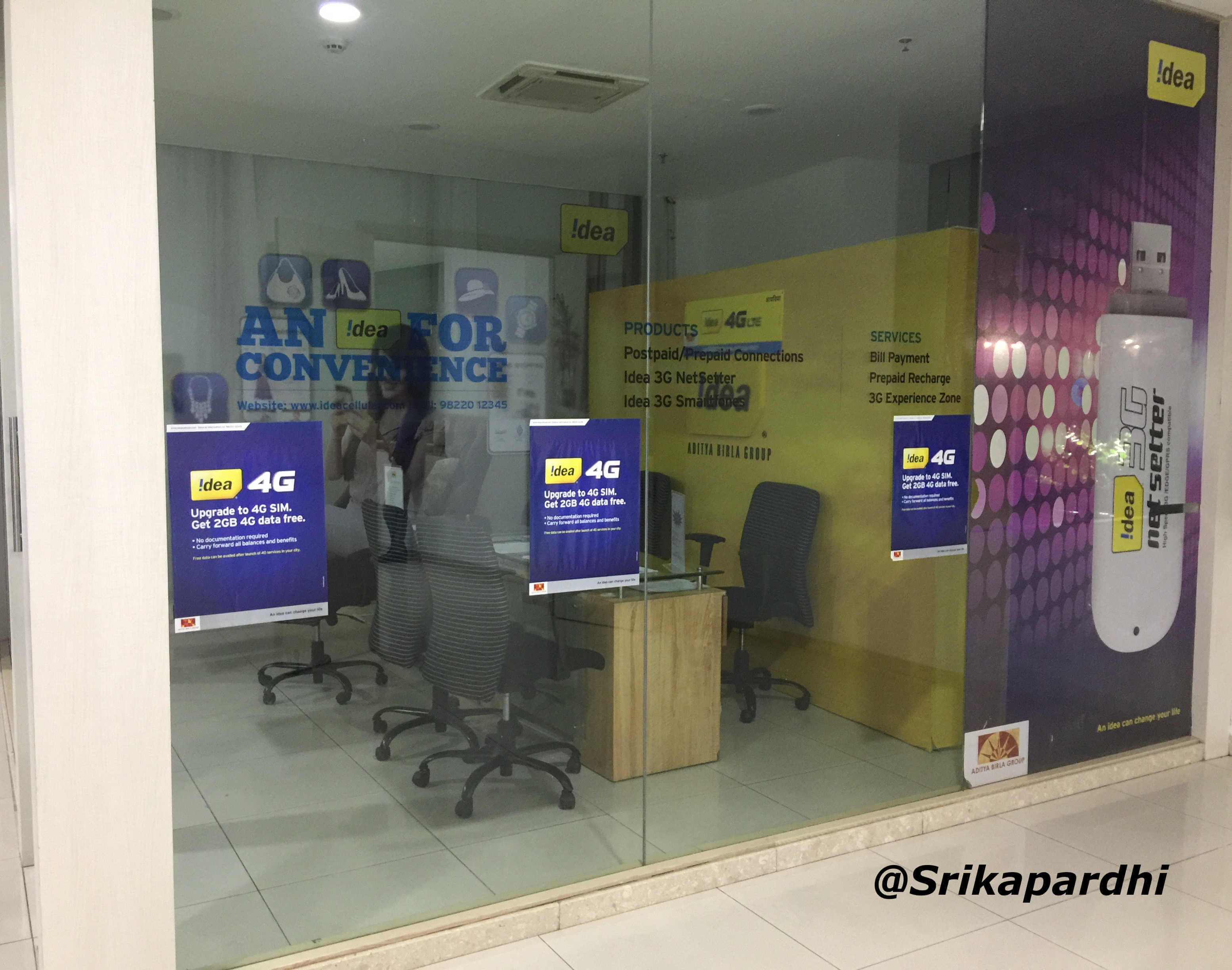 Idea has planned nearly 57,000 additional sites this year to enable the launch of 4G in 9 circles and expand wireless broadband footprint on a pan-India level. With the launch of 4G services in UP West, UP East, Gujarat, Mumbai, Bihar, Rajasthan, West Bengal, Assam and Jammu & Kashmir where spectrum was acquired in the recent auction - Idea will expand its 4G network to 20 circles in FY17.
Currently, Idea's wireless broadband network is spread across 17 circles with a population of over 880 million, with 50% of this population already covered. The company plans to achieve a network of nearly 250,000 sites and optical fibre network of 1.41 Lakh Km this FY to lay a strong foundation for futuristic mobile broadband services.
According to Mr. Himanshu Kapania, Managing Director, Idea Cellular, "Idea's 4G footprint, by the end of this year, will cover our key 20 circles contributing 94% of the company revenue and 90% of industry revenue. I am confident that our strengths of stable, reliable and legendary operational execution coupled with agile and adaptive work style, will keep us ahead of the curve as we move into the next phase of telecom industry revolution driven by Digital."
As the company readies its pan-India broadband network, it is also gearing to be a key player in the Digital services space. Idea expects to launch its Idea branded Games in Q3FY17 and 'Idea Movies & Music Services' in future. Further, Idea's efforts are on to introduce Live TV, Digital Magazines and Newspaper subscription, Video and Audio Chat, Rich messaging and Voice over IP services in the next financial year.
Also read:Idea ends 3G ICRA with Airtel, continues with Vodafone
To support the rapid rollout of network, Idea has planned a capex of Rs. 7,500 to 8,000 core. Additionally, the company spent Rs. 13,000 crore to acquire spectrum in the recent auction. Idea now has one of the strongest spectrum portfolio of nearly 900 MHz comprising of a good mix of TDD and FDD bands.