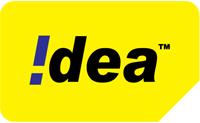 Idea Cellular, one among the debt-laden companies after expensive spectrum auction as part of fresh capital-raising plans is planning to sell its to sell its independent towers. The Aditya Birla Group subsidiary is looking for a Rs 7,580-crore ($1.2 billion) revenue from the deal. Sources reveal Economic Times that Malaysia's Axiata, Bharti Infratel and American Tower Corporation (ATC) have expressed their interest in the deal. Idea Cellular is India's third largest mobile service provider which owns and operates about 11,000 towers in the country.
A recent securities report said that Idea's net debt to gross operating profit is expected to touch 2.9 in the current fiscal, up from 1.3 in the previous year. Debt worries are affecting the telecom stock despite good business performance. Idea carries a consolidated debt of Rs 14,000 crore in FY15. The country's largest wireless service provider Bharti Airtel are also in a fix as it forced to give up its African towers assets as an attempt to decrease its financial leverage.
Malaysian giant Axiata had earlier approached Idea for acquiring its tower assets as the company is looking to grow in the India. ATC is also in talks with other companies for acquiring the towers.
Experts are at the opinion that the telecom infrastructure providers are bouncing back as service providers need more and better towers on the back of surging data consumption and rising 4G penetration.