Idea Cellular has finally responded to the postpaid threat from Airtel and Vodafone India. The company has modified its previous postpaid tariff plans and named them as Nirvana postpaid plans. Under these Nirvana plans, Idea is offering eight postpaid plans, which directly competes with Airtel myPlan Infinity Postpaid plans and Vodafone RED postpaid plans, which was modified very recently.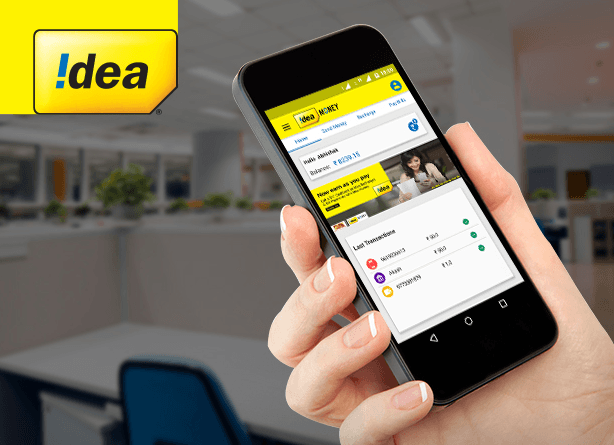 And the best part is Idea is offering better benefits than Vodafone and Airtel, especially, the data benefit on Idea Nirvana postpaid plans is better than Airtel and Vodafone postpaid plans. Idea's Nirvana range of postpaid plans start at Rs 389, and the maximum value plan is Rs 2,999, much like Airtel and Vodafone's Rs 2,999 plan.
Let's take a look at Idea Cellular Nirvana Postpaid plans
Aforesaid, the Nirvana plans start at Rs 389, and it offers unlimited voice calls and just incoming roaming calls. Apart from the Rs 389 Nirvana postpaid plan, all other tariff plans offer unlimited voice calls including roaming outgoing calls. All the plans do offer 100 local and national SMS per day for the entire billing period.
The data benefit differs with each plan. Starting with the Rs 389 plan, it offers 10GB data, the Rs 499 Nirvana plan gives 20GB, the Rs 649 plan provides 35GB, the Rs 999 Nirvana plan offers 60GB, the Rs 1,299 Idea Postpaid plan gives 85GB data, the Rs 1,699 postpaid plan offers 110GB data, the Rs 1,999 Nirvana postpaid plan provides 135GB, and lastly, the Rs 2,999 postpaid plan gives 220GB data per billing cycle.
And as said earlier, all these plans offer unlimited voice calls, minus the Rs 389 plan. Much like Vodafone, Idea Cellular also offering free International roaming minutes with some Nirvana postpaid plans. Idea's Rs 1,299 and above postpaid plans offer 100 ISD minutes per billing cycle. And customers can make free international voice calls to USA, Canada, China, Hong Kong, Singapore, Malaysia and Thailand.
Idea also introduced data rollover scheme, where users can carry forward unused data of this month to next month. Customers with Nirvana postpaid plan of Rs 1,699 and above can accumulate maximum data of 500GB, while customers with Nirvana plan Rs 1,299 and below and below can accumulate 200GB on their account.
Next up, we have digital content services from the company. Idea Cellular is offering free music, movies, games, and magazines subscription with the newly introduced Nirvana postpaid plans. All the tariff plans from Rs 389 to Rs 2,999 comes bundled with a free subscription to Idea Movies & TV, Idea Music and Idea Games App for 12 months. Customers can also enjoy five free premium magazines from Magzter on My Idea application.
Also, the Rs 499 and above Nirvana plans offer access to Idea Select Membership, under which, subscribers will get priority access at Idea Stores and Call Center, exclusive deals and promotions available on My Idea application.
Finally, we have the all-new Phone Secure feature, which goes against the likes of Airtel Secure and Vodafone RED Shield. Under the Phone Secure subscription, customers will get anti-theft, antivirus, and damage protection services for free. That said, the Idea Phone Secure membership is available only with Nirvana plans priced above Rs 499.
This post was last modified on December 13, 2017 3:07 am