Idea Cellular's consolidated first quarter net profit plunged heavily 74.5% at Rs 2,171 million, from Rs 8,516 million in a year earlier period, due to one-time finance cost for spectrum and lower voice revenues. The company's total revenue however increased 7.9% in the quarter to Rs 94,866 million. It had reported Rs 87,915 million in revenue in the first quarter of last fiscal year.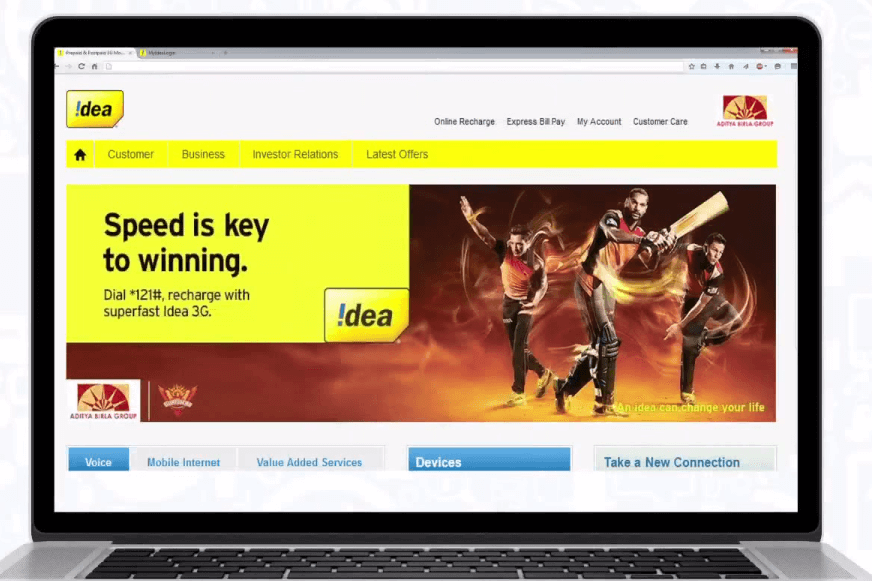 Earnings before interest, tax, depreciation and amortisation (Ebitda) margins contracted to 32.4% from 33.9% YoY. As of June 30, 1.8 million subscribers were using Idea Cellular's 4G services. Since January 2016, Idea said that it clamped down on promotional offers for its new and existing customers resulting in 'Voice realised rate' improvement this quarter by 3.1% from 33.3 paisa in Q4FY16 to 34.3 paisa in Q1FY17, on back of 4.4% sequential quarterly rate improvement in Q4 over Q3FY16.
However, full benefit of Voice rate realization improvement did not reflect in revenue growth between Q1FY17 & Q4FY16 as new subscriber addition (on VLR) was negative by 0.7 million reaching EoP of 183.2 million customers and, total 'Voice minute of use' declined by 1.1% from 201.6 billion in Q4FY16 to 199.3 billion in Q1FY17.
Idea said that it pursued a volume growth led strategy for mobile data business– presently in high investment and low capacity utilization phase–resulting in, on sequential quarterly basis highest ever 5 million mobile data user addition helping the EoP data subscriber base to reach 49 million.
The company said that it posted strong quarterly mobile data volume growth at 13.2% to 93.1 billion MB in the quarter against 82.2 billion MB in the past quarter. The overall Data realized rate (ARMB) fell by 8.1% from 22.9 paisa to 21.1 paisa per MB in the first quarter, resulting in sequential mobile data revenue growth limited to 4.1% only.
Idea capex spend of Rs. 10.8 billion in the first quarter, which is in line with its capex guidance of Rs 65-70 billion for the fiscal year 2017, fully funded from cash profit of Rs 25,209 million.