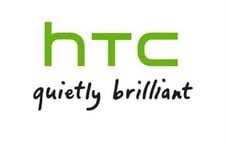 HTC Corporation has been honored by three separate international organizations for excellence in product design, reflecting the company's commitment to creating perfect experiences for everyday life that make consumers' lives a little better.
HTC garnered four top awards at the 2011 International Design Excellence Awards (IDEA), known as the "Oscars of Design," and sponsored by Fast Company magazine and the Industrial Designers Society of America, for devices in the communications tools category.
The HTC Droid Incredible was given a Gold award, HTC EVO 4G recognized with a Silver award, and the HTC Legend garnered a Bronze award. Additionally, the HTC Aria was a finalist in the communications tool category.
HTC's philosophy of designing mobile phones for the individual passions and pursuits of consumers is reflected in each winning product line, resulting in recent awards from IDEA, and earlier in the year from red dot and IDA.
"The rigor of selecting the best of over 2,000 entries culminated in three days of intense dialogue and debate that was stimulating and rewarding for the 20 expert jurors—we are proud of the work we have chosen to represent the best from our profession," said IDEA's Jury Chair Davin Stowell, founder and CEO of Smart Design.
Started in 1980 by the Industrial Designers Society of America (IDSA), the International Design Excellence Awards Program (IDEA) fosters business and public understanding about the impact of design excellence on the quality of life and the economy.