Google has started seeding the Android 5.0.1 update and OEMs have already started testing the update for rolling out the same to their lineup of devices. The latest leak regarding the same to hit the interweb is that the screenshots of the HTC One M8 running on Android 5.0.1 and Sense 6.0 have been leaked. The software number is 4.1 instead of 4.0 which was the number in the previous leak.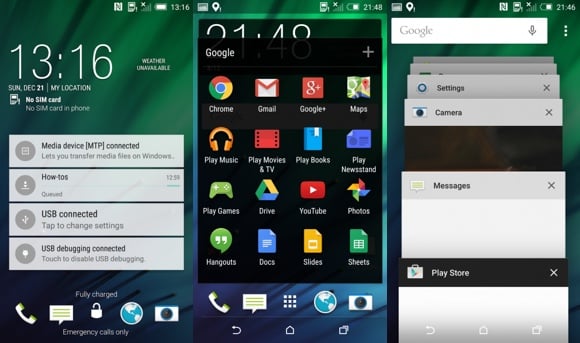 The latest version of the Sense UI on top of the latest iteration looks fresh and familiar at the same point of time. The "Recents" tab looks somewhat like it does in stock-Android. The Notifications and Quick Settings, however, look like a perfect mix of HTC Sense and Google Lollipop.
HTC has already promised that it will be upgrading the HTC One M8 to Android 5.0 Lollipop by February 2, 2015 so we won't be surprised if the version being seeded to many users is straight away 5.0.1. HTC is trying to keep the next iteration of Android close to the stock version but wants to bring the Sense customization to it too.
HTC takes a lot of pride in its Sense UI and the same will be continued over the future.