Marking the end of the International Day against Drug Abuse, HP Police in a joint initiative with Airtel is organizing a Half Marathon on Sunday – 28 June , 2015. The theme for Half Marathon 'Let us run for a Drug Free Himachal Pradesh' shall complete 5 years of spreading awareness on Drug Abuse with emphasis on the importance of being healthy and fit. On the occasion, three races shall be conducted including Half Marathon for 21.5 Kms, Mini Marathon for 10 Kms and Dream Run for 3 Kms which shall commence at 7:00 AM from the Ridge, Shimla City.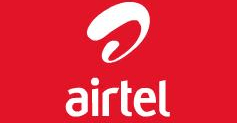 The Half Marathon would be flagged off by Sh. Sanjay Kumar, IPS, Director General of Police, Himachal Pradesh. Mr Zahur H Zaidi, IPS –IGP, AP&T and Organising Secretary for Half Marathon said, "By tying up with Airtel which is India's Largest Telecom Service Provider, we hope to further the cause of spreading awareness against Drug Abuse." The Prize distribution ceremony would be graced by Shri Virbhadra Singh, Hon'ble Chief Minister, Himachal Pradesh at 10:00 AM.
People interested in participating can opt to get forms from http://admis.hp.nic.in/himpol/ or from Poice Assistance Room on The Mall Road, Shimla or from two Airtel Stores at The Mall (Near Lift) and SDA Complex, Kasumpti in Shimla . The registration fee is Rs 50/- for Half and Mini Marathon while it is Rs 10/- for Dream Run.