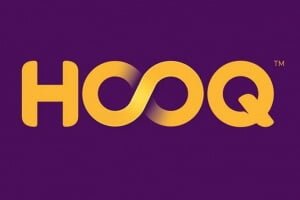 HOOQ, Singapore-based startup has announced its plan to launch premium regional video-on-demand service in India from June 2015 at a subscription rate of Rs. 199 per month. Through a partnership with Sony Pictures television and Warner Bros, HOOQ will launch its contents through Hooq.tv website. Currently, a beta version of the service is available.
The subscribers can view the ad-free content through any of their devices, computer, smartphones, tablets or android set-top boxes, even as offline. Among the devices, atleast two can be used simultaneously.
"We will bring the best of Hollywood and regional content to customers in the country. With a library of 15,000 titles already, we are in discussions with various partners for collaborations for content and delivery (including telecom operators and device makers)," HOOQ Chief Executive Officer Peter Bithos told PTI.
India being a country with 130 million pay TV users and a huge smartphone user base, presents an attractive opportunity to players like HOOQ. HOOQ has launched similar services in Thailand and Philippines earlier in January. Besides Sony and Warner Bros, it has also partnered with YRF, UTV Disney, Rajshri, Reliance, Shemaroo, Sri Balaji, AP International and Whacked Out Media in India. Initially, the services will be focused on metros, following which it will gradually expand to tier II and tier III cities.