HMD Global has just announced the Android Oreo beta program for Nokia smartphones. The company has named the beta program as Nokia phones beta labs, and it works same as the Google's Android Beta program.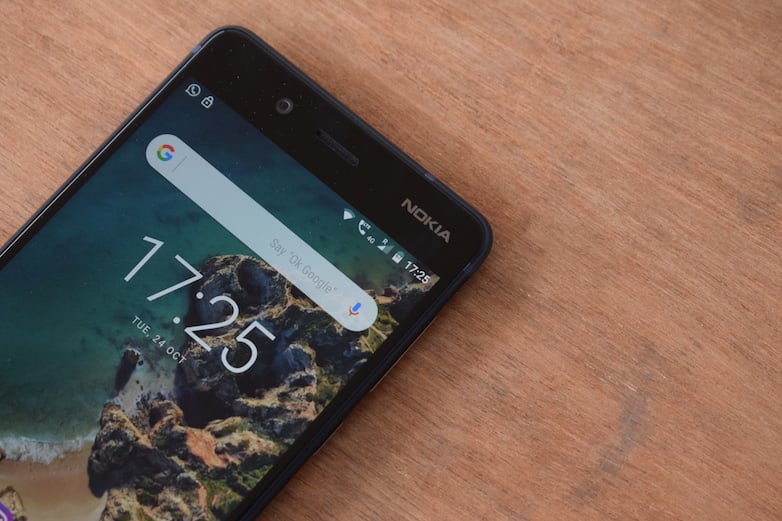 Currently, HMD Global is delivering the Android 8.0 Oreo update for the Nokia 8 (first impressions) flagship smartphone, and the company's Chief Product Offer, Juho Sarvikas has confirmed the Oreo beta roll out to other Nokia smartphones such as Nokia 3, Nokia 5, and Nokia 6 very soon.
HMD is trying no stone unturned when it comes to software updates. Back at the MWC 2017 event in Barcelona, the company said that its main priority will be software updates and user experience. Sticking to its words, so far, HMD has delivered almost all the updates on time.
And with the Android 8.0 Oreo beta roll out to the Nokia 8, the company is only the third smartphone brand to roll out Android Oreo update to its smartphone with the other two being the OnePlus and Sony who rolled out the latest iteration of Android to OnePlus 3 and 3T (OxygenOS Beta) and Sony Xperia XZ Premium (stable update). Sony already released some of its smartphones with Android Oreo out of the box.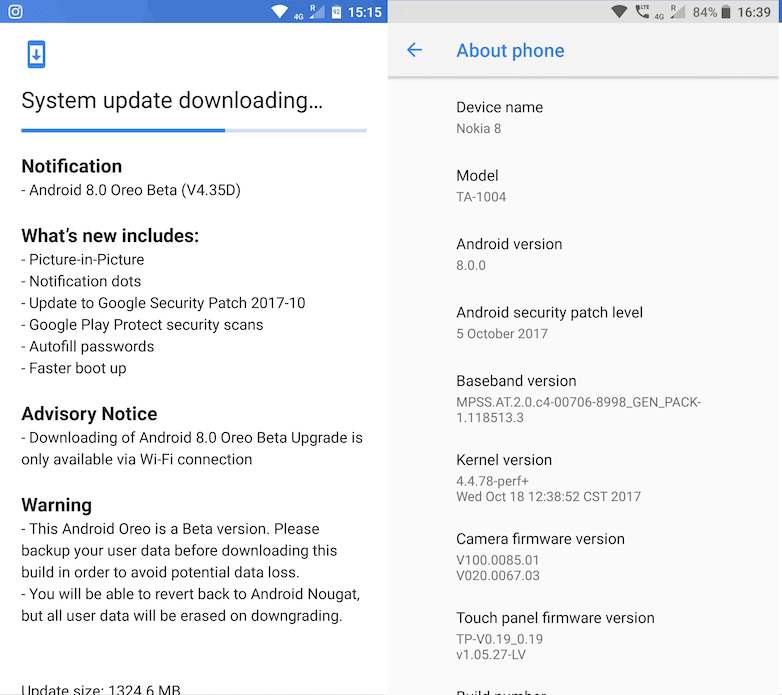 As said earlier, the Nokia phones beta labs program is similar to Google's Android beta program, under which you have to register an account and enrol your device in the program by submitting the IMEI number and carrier installed on your smartphone.
For example, I am currently reviewing the Nokia 8 smartphone, and I have successfully updated the device to Android 8.0 Oreo beta. The beta update for the Nokia 8 weighs 1324.6 MB and it took almost 15 minutes for the entire process. Thankfully, the update downloads and installs in the background without asking to shut down the device. After the installation, it just asks to reboot the smartphone, and the Nokia 8 booted under one minute.
Speaking about the features of the Android 8.0 Oreo beta update for Nokia 8, HMD has included all the features of Android Oreo such as Picture-in-Picture (PiP), notification dots, autofill passwords, faster boot up. As of now, I did not face any issues with the smartphone though, the update is pretty stable and you can use it as your daily driver.
Furthermore, if you're no more interested in testing the new update, you can always roll back by visiting the same Nokia phones beta labs link and unroll from the program.