According to data released by industry body the Cellular Operators' Association of India (COAI), Aircel adds maximum subscribers in July 2013, leaving Bharti Airtel and Uninor behind at 2nd and 3rd spot respectively. The company adds 755,523 users during the month, taking its total to 61.73 million.
The total GSM subscriber base of India stands at 672.63 million recording a 0.22 per cent rise from the previous month with the addition of 1.49 million new subscribers in the month of July, 2013. Among all, Vodafone and the state-run MTNL are the only operators to lose GSM subscribers during the month of July, reports COAI.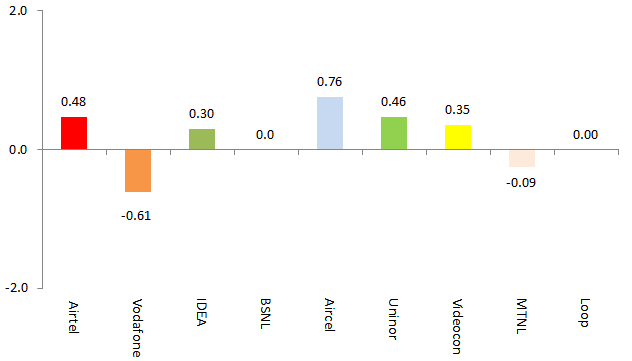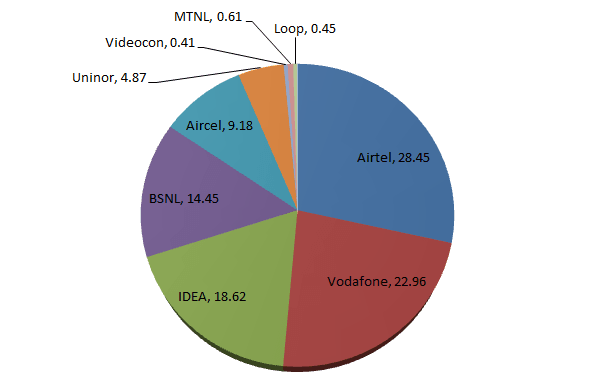 Bharti Airtel continues to be the market leader with 28.45 percent of the market share. During the month under review, the company added 476,593 subscribers, taking its total to 191.39 million GSM subscribers.
The Aditya Birla Group company, Idea Cellular added 300,099 users, taking the total to 125.27 million ranking 3rd among the GSM operators with a 18.62 percent market share.
Although Vodafone India lost 610,694 subscribers in July 2013, the company captured the second spot in total market share after Bharti Airtel.