Google is pushing a new update to its standalone navigation app, Google Maps, specifically designed for Indian users. The latest update adds new shortcuts on the home screen to explore the prime features of the app in just a few quick taps.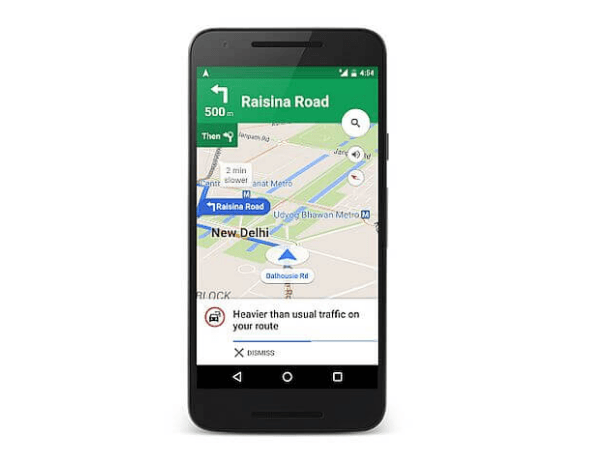 Google also promises that they have made the new home screen to load fast. "We're also making sure the new home screen loads fast – so the millions of people in India coming online can discover and share great places, even on spotty connections," says Google India in its blog post.
After updating the Google Maps to the latest version, you will instantly see a directions card which shows different modes of transportation. So, whenever you're planning to go out, just choose the mode of transportation and enter the destination. That's it you're done with a single tap.
Below the directions card, there's another card displaying various useful options of Google Maps. In this card, Google has added options such as satellite view, traffic, and transport lines. Also, Google has added a new download section on the same card, which allows you to save a particular route to your phone for offline usage.
Enabling the satellite option displays the satellite imagery of the place, and the traffic option shows the traffic around your current location. None of these features are new ones, but Google is just making it easy for Indian users by adding the features to the home screen.
One of the biggest fixes is the reduced load time of the home screen. Previously, when a user is plagued with slow internet connection, it was hard to access a route, but Google says they have addressed the issue with the new update.
The update is slowly rolling out to all the users across India, and it will take some time to reach your smartphone