If we look at the current messaging application portfolio of Google, we can easily find seven applications that are introduced to perform a single task- communicate with others. However, we admit that the best one from the seven is Hangouts because it has everything on offer- it serves as a standard SMS app, online chatting application, and a handy tool for video calling as well, nonetheless.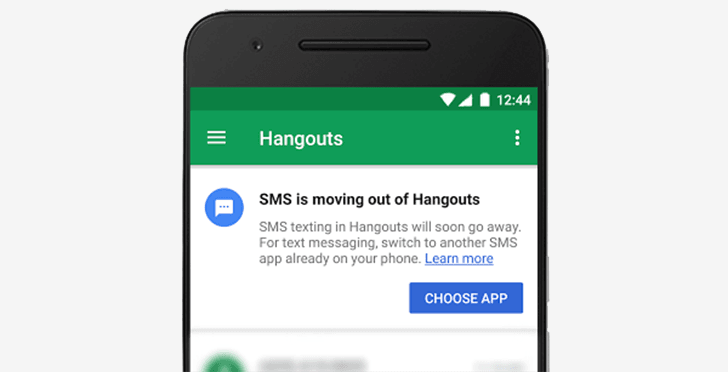 In a recent move, Google divided the Hangouts into two enterprise app- Hangouts Meet and Hangouts Chat. According to AndroidPolice, Google has sent a mail to G Suite administrators saying that the Hangouts will no more integrate your standard SMS, which is a bold move if you ask us. But again, Google is planning to unify its G Suite enterprise platform, and this step might be towards the same.
As you can see in the image above, Google will warn the users of Hangouts from March 27 saying that 'SMS is moving out of Hangouts,' and will apparently force you them to choose a new standard messaging application to look after their SMS. And, Hangouts won't show your regular SMS from May 22, 2017.
Some reports claim that Google is planning to ditch Hangouts completely and will start forcing users to choose Google Allo and Duo for the chat and video calls respectively. While, both the Allo and Duo garnered wide popularity at the launch, it slowly faded away now. In addition, Google is bundling the Allo and Duo apps in their Pixel phones.
Do you agree on this move of Google? Let us know in the comments section below.