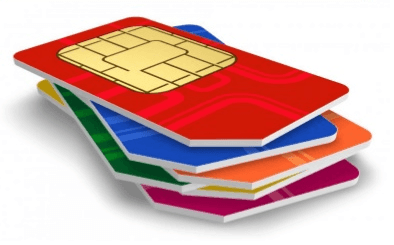 Machine-to-Machine (M2M) communication refers to communication between computers, embedded processors, smart sensors, actuators and mobile devices with limited human intervention.
M2M is a convergence of various technologies, such as IP, RFID, sensor networks, home networks, smart metering, etc. M2M enables machines to communicate with companies' information systems and other machines or with people's mobile handsets and provide real-time data. In M2M, a wireless data link is used for monitoring and control, with data transfer occurring either by request or at predetermined intervals. This fast-growing technology has the potential to connect up to 50 billion machines today, and even more in the near future.
Today companies are looking beyond the opportunities that will arise from new product sales, and aiming to capitalize on the benefits of being able to finally own customer relationships. By tracking a device through its lifetime, a company can acquire significant data and insight not only into its product's performance in different scenarios and stages, but also into the customer's needs and behaviors. This information can yield optimized services and solutions for customers, significant profit gains for the companies involved, and improved relationships between companies and their customers.
FUTURE TREND OF M2M
Although the M2M market is today small, it has major potential. Technology is one of the main drivers of M2M. The semiconductor industry's shrinking lithography and improved yield continue to reduce chipset cost and power consumption. Carrier WiFi, small cells, relay, and peer-to-peer communication further extend the coverage of wireless networks while dramatically reducing cost per bit transferred. Also as voice revenue continues to deteriorate, operators are under tremendous pressure to introduce new services that will fill their revenue gap and with the rise of cloud computing technology and smartphones market It is predicted that by the end of the decade, the M2M market will increase by a staggering 40% annually.
The communication module is observed to hold the highest share of the M2M market and expected to grow at the highest CAGR of 32.4% from 2012 to 2017. This is mainly due to its benefits such as low power consumption, low cost, and fast connection time for end devices. Since 2G networks offer sufficient bandwidth and extend support to a variety of low-cost embedded data-networking modules they are mainly deployed to achieve communication between M2M end devices. Amongst all the sectors that utilize M2M-based solutions, consumer electronics sector provides the most potential opportunities followed by automotive and transportation.
Also read : Department of Telecommunications wants all Machine-to-Machine servers based in India
Due to rise in government regulations to ensure the safety and security of the inmates of vehicles, auto motives, and transportation sector are expected to grow at the highest CAGR of 33.5% from 2012 to 2017. Asia-Pacific region is observed to have the highest growth rate mainly due to the growing technology awareness and rapid fall in availability of human labor for execution of critical tasks.M2M industry is expected to be of the size of 1.2 trillion dollars by 2022.
GROWTH INHIBITING FACTORS
Lack of technology awareness and the initial high cost associated with the development and deployment of the solution are slightly hindering the market growth. Also tracking devices in M2M eats up battery very quickly and have to be either replaced or recharged frequently adding to the costs and time required for management of devices. For devices required to send M2M information based on gps, technology might not able to send data if the device is indoor.With the increase of data transfer there is an increasing concern for data theft and unauthorized access of devices since all the communication in M2M takes place wirelessly, hence any unauthorized person can easily can remotely control the device and handle it for his own benefit, for e.g. a burglar can access home sensor information to determine the best time to break in.