Facebook has launched a new app called Facebook Lite, which is basically a low-fi version of the main Facebook for Android app. The app is just a wrapper for the mobile web app and is just 262KB in size and is available in handful of developing countries including Bangladesh, Nepal, Nigeria, South Africa, Sudan, Sri Lanka, Vietnam, and Zimbabwe, however It's not clear if and when the app will be available in India. We tried to download the app on our device but the Google Play Store indicates that the app is incompatible.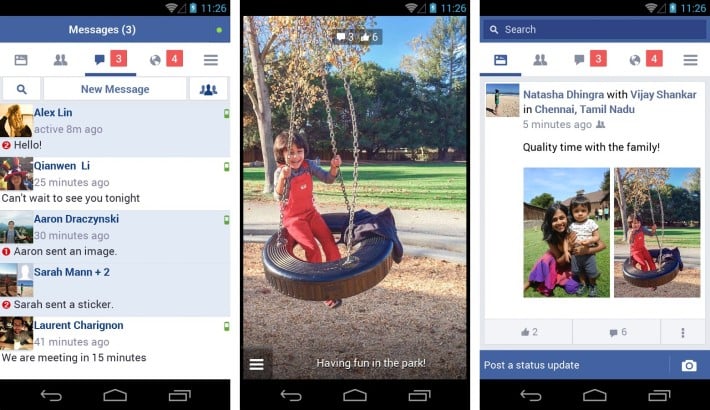 Facebook claims that the Facebook Lite app should work even on device with low processing power and slow 2G connections. It comes with key Facebook modules such as Messenger, Pages, Groups, among others. It also supports notifications so that users do not miss out on any interesting posts. The app is based on Snaptu, a company that Facebook had acquired in 2011. Snaptu used to be a third-party client for social networking sites and was intended to be used on Java based feature phones.
It's not surprising that the company is now concentrating on Facebook users with entry-level Android devices. Facebook expects growth to come from developing countries and most of the internet users come from mobile devices and start out with entry level devices. Previously, the company had also tried out Facebook Zero, where it provided free access to the service (and thus violating net neutrality)
Considering how resource heavy the main Facebook for Android app had become, it's a smart move by the company to launch an app that handles all basic features of the service and yet doesn't strain out the user's device.