The election fever is catching up PAN India - political parties are announcing their candidate constituencies, charismatic leaders have started campaigning and citizens are hopeful of seeing a change once new Government assumes role of leading the country. This will be the world's biggest elections held till date. As responsible citizens we must consider exercising our franchise by voting for the right candidate. To do this one's name must be present in the electoral rolls. Earlier one had to visit local poll booth to verify if his/her name is present in the list but now things have changed and are a lot simpler. This can be done online or even by sending an SMS.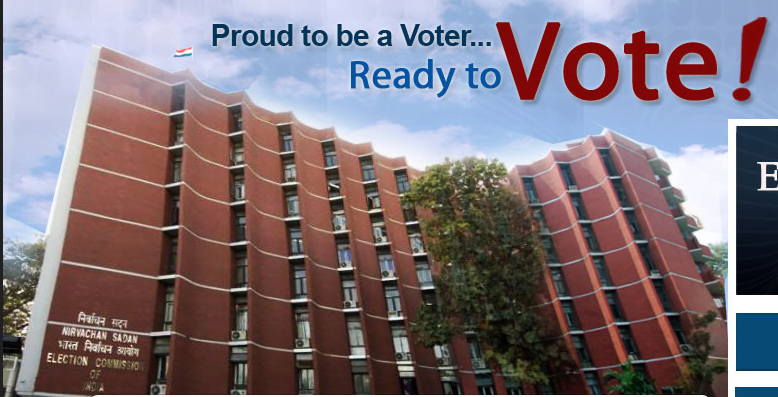 Checking Online
Head over to Election Commission of India Website [ eci.nic.in/eci_main1/Linkto_electo_search.aspx]
The direct link provided above will take you to your state Election Commission's search page
Once you land in State Election Commission's page, you can search by providing Voter ID card number or other details
By SMS
This process varies from state to state in terms of destination number and the format. We are aware of the process for some states and request readers to comment about their state's process. We will add them to this list!
Chandigarh - BTH<space>Voter ID Card No. to 9216164606
Andhra Pradesh - Vote<space>Voter ID Card No. to 9246280027
Karnataka - Send SMS as KAEPIC<space>Voter ID Card No. to 9243355223
Tamilnadu - EPIC<space>Voter ID Card No. to 9444123456
Odisha - CEOODI<space>ED<space>Voter ID Card No. to 9238300131
Kerala - ELE<space>Voter ID Card No. to 54242 or 537252
West Bengal - WBEC<space>Voter ID Card No. to 51969
Uttar Pradesh - UPEPIC<space>Voter ID CARD No. to 9212357123
If you discover that your name is not present in Electoral Rolls, you can submit an application for the same online/offline. Last dates vary across states.
Call Election Commission Helpline
You can reach Election Commission (24x7) at 1950 toll-free. You can opt to call EC for clarifications and complaints.
Certainly, all the above measures are aimed at conducting elections as effectively as possible. We urge Indian voters to make use of the facilities and choose the right people to lead the nation.
Jai Hind!
Image Source: ECI Website