Ever heard of smartphone brand name Doogee? Well, you will probably hear the name from today as the Spain-based company officially announced an Android device with Apple iPhone X-like notch. The company is expanding its presence to other markets very quickly, and we might see it launching smartphones in the Indian market too, very soon. The latest product from the company, the Doogee V also comes with an in-display fingerprint scanner which was said by Synaptics to be announced at the CES 2018 event next week.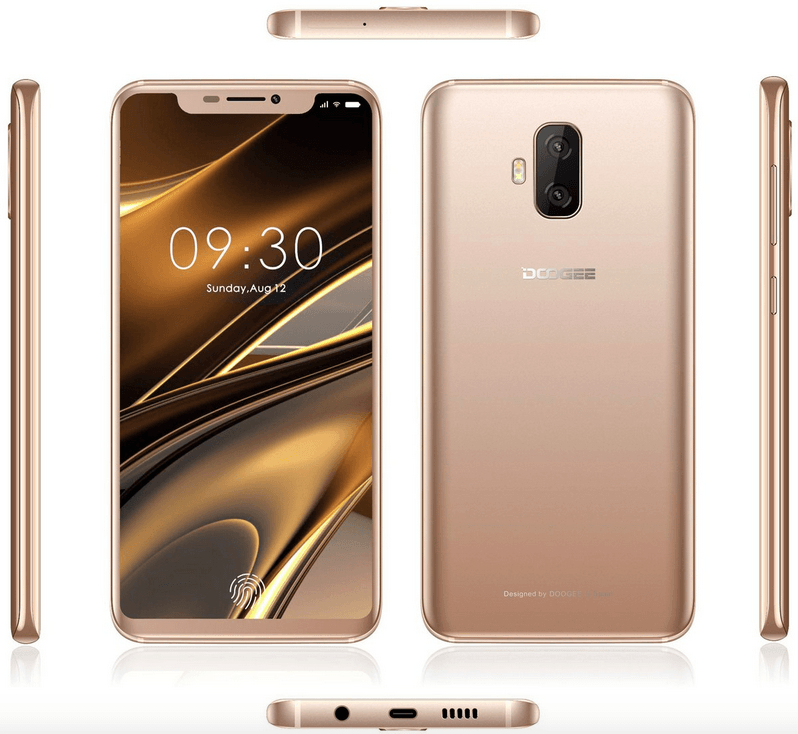 While Doogee is yet to reveal the complete details about the Doogee V, the company has uploaded a new video on its official YouTube channel showcasing the product. And Evan Blass, the popular leakster also posted a render of the upcoming Doogee V. The company may reveal the complete specifications, pricing, and availability of the smartphone at the CES 2018 floor.
For now, let's talk about that design, which Doogee lifted from the Apple iPhone X. One of the major talking points of the Apple iPhone X is the notch on the front of the phone, which is said to affect the overall user experience. Now, Doogee has implemented the same in the Doogee V. It only gets worse going forward as more and more smartphone manufacturers such as Oppo, Vivo, and others will implement the same notch on their smartphones.
The front of the Doogee V is dominated by a 6.2-inch display, which might have a Full HD+ resolution. In the YouTube video description, Doogee termed the display as a 'Flexible Display.' However, we're not sure what this terms actually refer to.
[youtube https://www.youtube.com/watch?v=GIKOYOLPLeU]
Also, the Doogee V is the so-called first smartphone with an in-display fingerprint scanner. We all know how it works and the video of Doogee demonstrates the same. Vivo is expected to launch an under-display fingerprint scanner at the CES 2018 event in collaboration with Synaptics. The smartphone is allegedly called as Vivo X20 Plus. At the back of the phone, we can clearly see a dual camera setup and the bottom, there's a USB Type-C port.
Besides these details, there's nothing much available about the Doogee V on the web. Doogee has this reputation of copying mobile designs from other top brands, and they're continuing the same. When Xiaomi launched the Mi Mix smartphone in 2016, Doogee was the front-runner to copy that design and launched its own Mix series of phones. But that was good stuff as several other manufacturers also followed suit. But copying a feature such as a notch which was widely regarded as the worst feature in a smartphone is something debatable. We will keep you posted once Doogee announces complete details about the Doogee V.