With increasing amount of 4G towers to be implemented in the country 2 challenges that operators will face is space constraints to deploy the base stations and increasing operating and capital expenditure. Let us just analyze what a typical base station consist of.
4G has evolved towards flatter topologies with fewer centralized nodes, shifting more and more radio-related processing towards the base station or even further into so-called remote radio heads near the antennas.. To hold down costs resulting from these emerging architectures and deployments, is the concept of a cloud base station.
C-RAN, (Cloud Radio Access Network) dominating the advanced wireless markets of Asia like Singapore, where fiber is abundant and high population densities make the architecture fiscally beneficial will eventually penetrate to countries like India
Centralized RAN concept separates the radio and antenna parts from the digital baseband path and pools multiple baseband units (BBUs) in a central office, or base station hotel. These digital-only base stations are linked via fiber to remote radio heads (RRHs).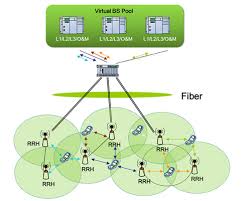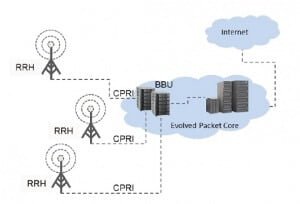 C-RAN leverages distributed base station architecture to enable a host of benefits, such as capex and opex savings, increased asset utilization, and savings on energy. Let us see what the numbers look like when we shift from normal base stations to cloud base stations.

Cloud base station leverages virtualization techniques such as dynamic and elastic allocation of baseband processing resources between small and large cell sites, as well as load balancing between temporarily overloaded sites and their less utilized neighbors.
Also read: Bharti Airtel-Ericsson deal: Ericsson to expand Airtel's 3G and 4G networks
Thus cloud base station in a virtualized radio access network (RAN) can serve to ease a smooth standards migration towards 4G with the same deployed equipment. Let us look eagerly at how our Indian Telcos will make use of this technology.