Celltick, announced the launch of 'BSNL BUZZ', a next generation Cell Broadcast Service for BSNL Mobile, a leading Mobile Service Provider in India. With this partnership, Celltick provides a fully managed high-value interactive service on the home screen for BSNL's 77.2 million mobile subscribers through its patented LiveScreen platform.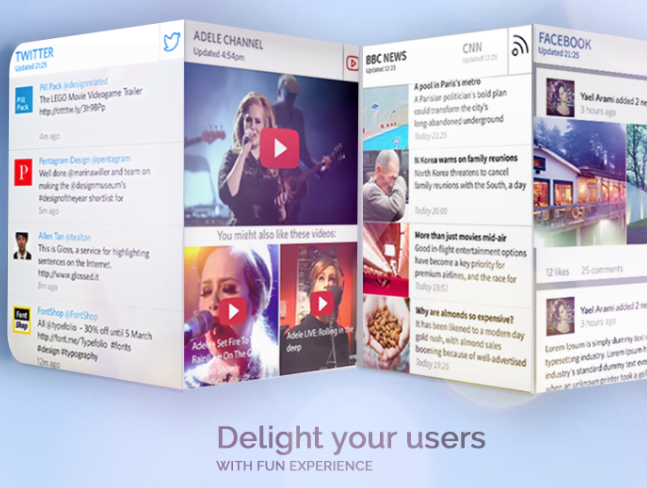 With BSNL BUZZ, Celltick provides BSNL subscribers with value added services and content promotions such as; news, contests, subscription packs, coupons and advertising. The service will also deliver location-based information services in 7 local languages such as Hindi, English, Bengali, Tamil, Malayalam , Kannada and Telegu, allowing BSNL Mobile to reach its consumers in a cost-effective, non-intrusive and friendly manner. BSNL BUZZ , live app, is embedded in every BSNL Mobile sim card within the network, enabling interactive Cell Broadcast.
Cell Broadcast is an interactive messaging service. This service is enabled by a combination of cell broadcast technology on the user sim card and dedicated messaging software on networks servers, and it supports: DND capability, local languages in native scripts , segmentation , silent & no-intrusive messages, menu based responses facilitating interaction for users. This is a powerful tool promoting BSNL services, content, government social campaigns, market research and advertising campaigns
"We are excited that BSNL – India's leading telecom operator has chosen to partner with us. We look forward to working with them and support them in realizing their vision of providing value to their customers. Our LiveScreen based services have been greatly adopted by consumers worldwide and we are glad to offer a tailored service for BSNL. We are confident that our vast experience and successful track record will ensure success to this partnership." said Abraham Punnoose, Managing Director of Celltick India. "
Celltick powers billions of mobile-initiated commerce transactions for virtual and physical goods serving more than 150 million active consumers across 25 countries.