Cellular services like any other services can face downtime. In the recent years we have seen uproars over Blackberry services going down very frequently. While operators worldwide make efforts to keep downtime minimal, they also try to pacify customers and keep them informed. The situation however appears different in India. The latest fiasco is with leading operator Airtel.
Since evening I had seen tweets from Airtel customers citing no network availability. It appeared that customers who were on roaming were facing the issue. Adding to this customer care seemed to be non-functional.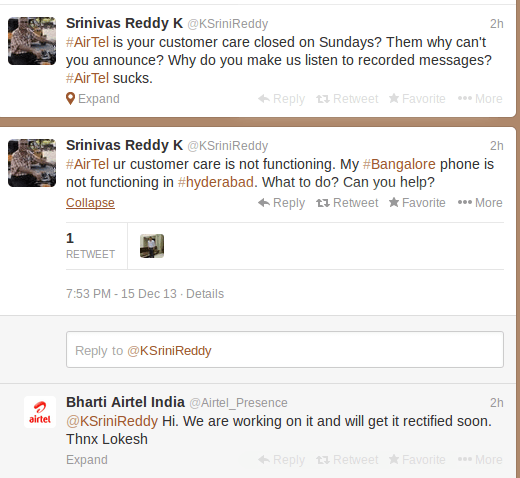 Keeping up with the infamous trend, Airtel was busy on twitter sending out the same tweet for all affected customers.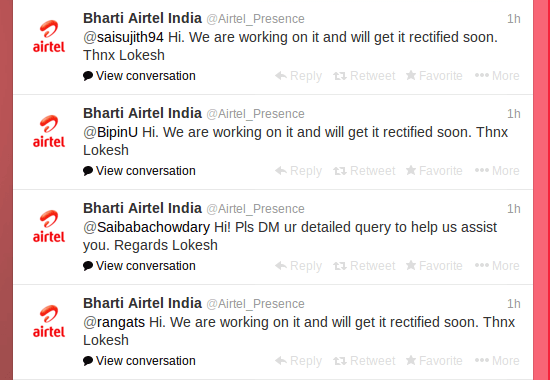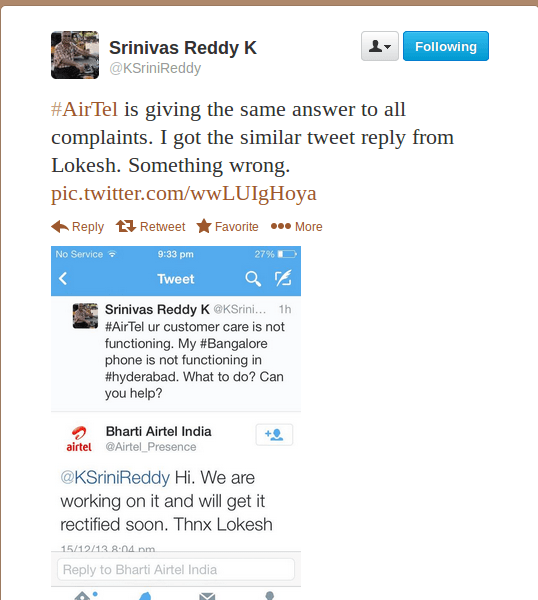 Though I initially assumed that only customers in Hyderabad (who had numbers from other states) were affected this tweet proved otherwise.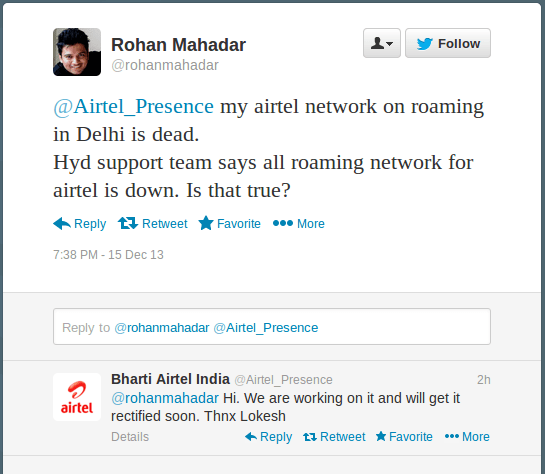 For such a large-scale problem Airtel seemed to be least bothered about intimating the estimated time of completion. Now let's assume they had tweeted about that and I missed it! Still for a high activity twitter handle like @Airtel_Presence it becomes difficult to scroll down to find one tweet. Providing the answer in their 'standard tweet' would be the best bet. This is what I received for an appeal to be proactive - again the standard reply :(
I personally feel that telcos must provide more care for customers on roaming. Inability to contact someone outside home circle for hours would certainly causelot of stress to friends and relatives back at home. One user cited customer care thatnetwork would be up at 10.30 - 11 PM. Point to be noted is he cites postpaid number not working (others tweeted about issue during roaming).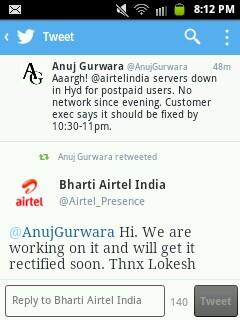 With situations like this, one will be forced to opt for backup number from another operator. Shall we say operators just want that to happen - to grow their revenues?