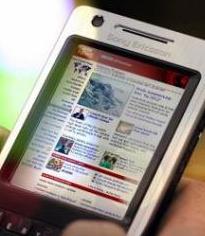 Are you among one of those parents who are perpetually worried about their wards? With the increasing trend of untoward happenings with kids (both school and college going) it is only natural, as a parent, to be anxious.
Also, there are those parents, who want to know the whereabouts of their children. The reason behind this worry is simple; while most of the parents remained concerned about the safety of their children, many a college goers bunk their classes often and go to cinema halls.
There is good news for such parents now in the form of new, unique integrated Enterprise Resource Planning (ERP) software Campus Mantra.The software is specially designed for academic institutes and parents and it also has benefits for students as well.
Launched by Targus Signity Solutions Pvt. Ltd Campus Mantra offers the flexibility of anytime monitoring to parents. The latter can now effectively monitor their wards' whereabouts via reports that can be accessed through one's e-mails and mobile phones (sms alerts).
This feature is called the third eye module which helps in constant monitoring of students by parents and it sends out sms alerts from the time the student leaves the home for school/college till he or she comes back.
Based on the concept of 'anywhere, anytime education', Campus Mantra enables the students to do online admission, online payments (smart pay) and smart attendance (via radiofrequency identification or RFID and Biometrics).Students can also obtain their performance results in exams via this software on their cell phones.
Also, they can locate any book enlisted in their school/college, via their mobile phones, within a matter of few seconds. They can access a whole lot of other information like time table, course content and fees information.
Moreover, this ERP software has such inherent features that help in creating an exclusive brand image for the institute installing it. For the staff of the institution/college Campus Mantra helps in providing real-time information on academics, student management, salary slips, design time table etc.
According to Mr. Amarjeet Singh Walia, CEO, Targus Signity Solutions Pvt. Ltd., "Campus Mantra is effective software that helps parents in 24*7monitoring of their wards. Similarly, the software can be used by teachers also to monitor their students. It is equally beneficial for academic institutions for a number of things such as hostel management, cafeteria management, transport management etc."
It is a fully secured solution which provides real-time data processing. The several modules of Campus Mantra are integrated and can be customized according to the requirements of the end customer. The reports are generated automatically from the integrated solutions so one doesn't need to reconcile with other records to find out its accuracy and reliability.
He further elaborates, "The software comes integrated with Intelligent Interactive Voice Response System that acts as a strong access medium for parents and students as well as interface between parents and school administration."