BSNL's web properties have been a favourite target of hackers for years now. Once in every few months some or the other BSNL site gets hacked and the hackers leave their messages on the site. It takes several hours for BSNL to get the site up and running after these incidents. But the worst part is BSNL never learnt from all these and these incidents keep repeating.
What Happened?
BSNL's VAS Site (http://vas.bsnl.co.in/) has been today's target of Pakistani Hackers. At the time of writing the home page was showing up but choosing a circle would lead to the hacked page. The hack was reported to us four hours ago.
Home Page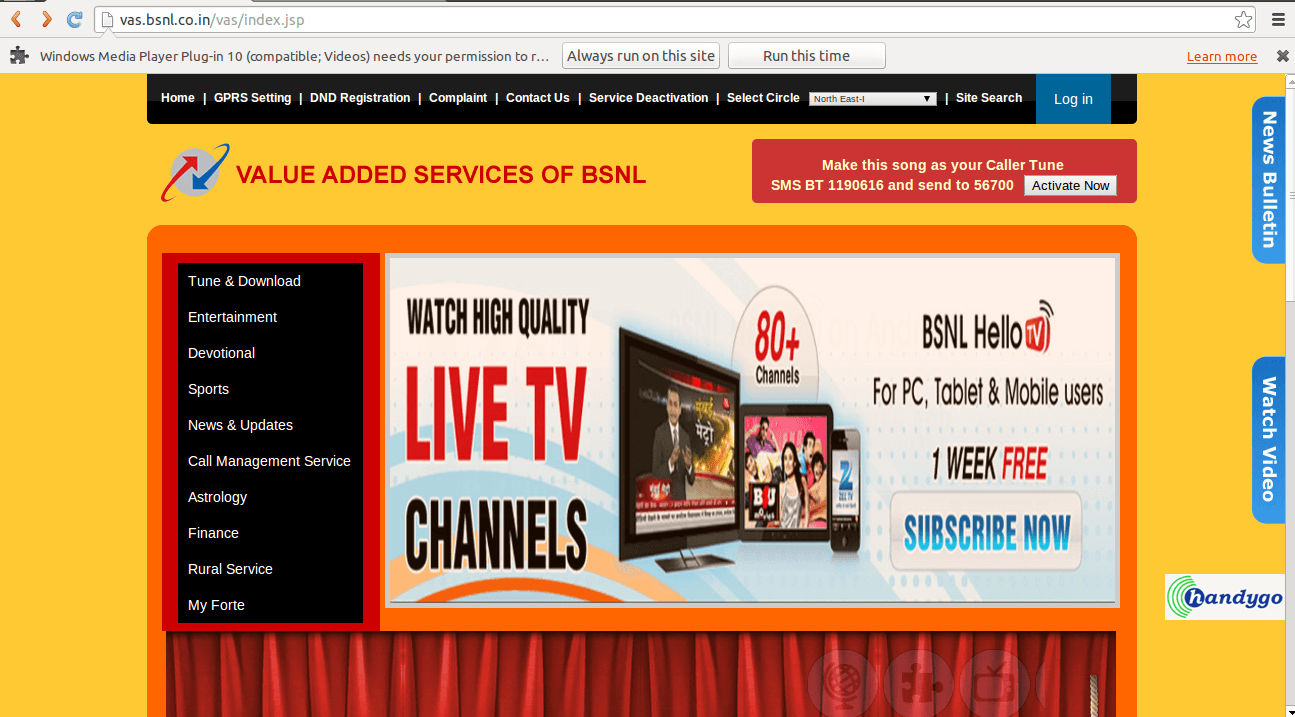 Hacker's Messages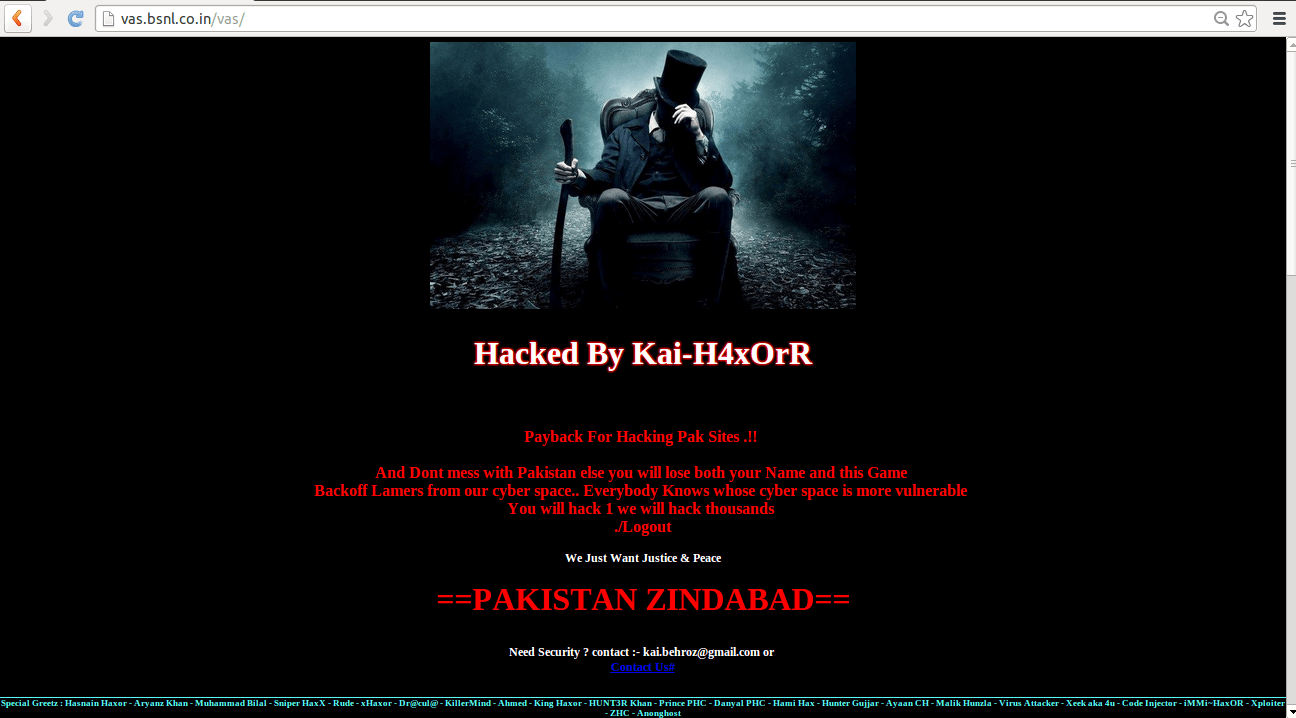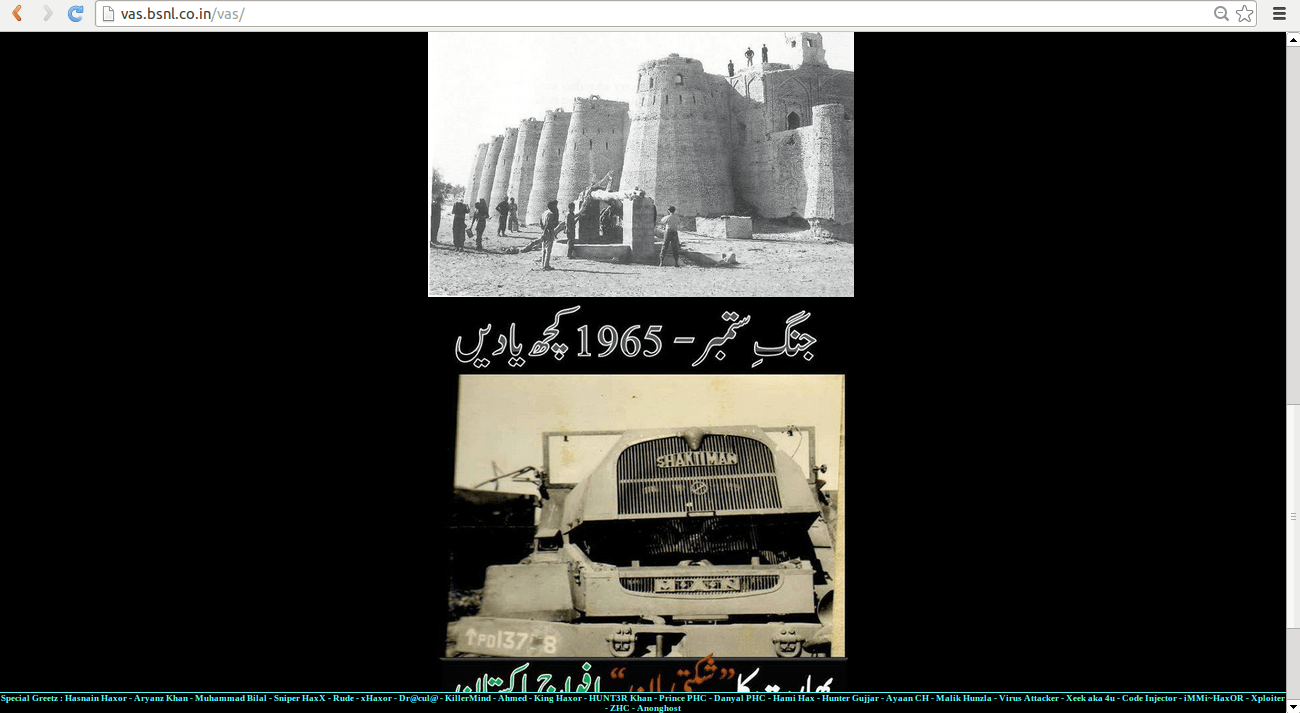 When will BSNL Learn?
According to us BSNL's lax attitude with regard to security implementations seems to be the reason for these repeated hacks. BSNL's Web team should be proactive w.r.t. improving the security of web properties and maintain real time vigil. On the contrary, there were times when BSNL reportedly used to pull of the plug on their web servers. BSNL must also consider having a full fledged monitoring team at a central location. At present BSNL has several websites which are controlled by their divisions across the nation.
So readers, what do you feel about this BSNL site being hacked repeatedly? Are you worried about your data being compromised? Let us know.
Thanks Abhishek for the tip.