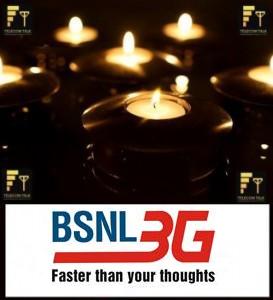 Pan India 3G Mobile service provider Bharat Sanchar Nigam Ltd BSNL today said that if any customer have been receiving missed calls from unidentified/unknown International Number, especially those beginning with +263 & +960 than think twice before calling back.
BSNL has been witnessing cases wherein people get missed calls from malicious international numbers like +263xxxx & +960xxxxx and when the user calls back they are charged a huge sum like Rs.45 to Rs.50 per minute for the call.
The Operator said its customers in Karnataka telecom circle were getting such calls in last few days while people in Tamil Nadu, Chennai and other circles are also receiving these unsolicited International "Missed" calls on their BSNL Mobile numbers.
This is not the first time even earlier Airtel and Vodafone India has also issued an advisory to its customers which stated "avoid responding to suspicious missed calls from unknown numbers, especially those beginning with +92.