Its paranormal activity all over BSNL's website. Few days back we saw it being hijacked or rather I would say a forceful hack into their website and now it seems their servers have fried up or the employees are playing silly pranks?
I was just going through their website and was quite dumb struck to find out something really strange. Well there is some kind of a message displaying about some special offers for Airtel customers. And even adding to it a bit of spice there's another line which says to contact Airtel for further information.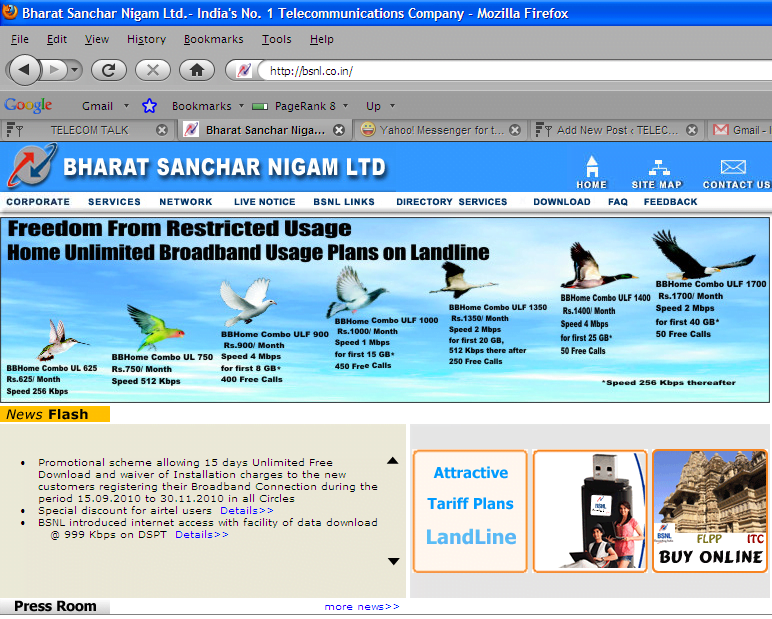 Now why on earth BSNL customers should refer Airtel to get the infomation regarding BSNL offers it does seem that aliens have landed into their servers again.You can check it on their website at www.bsnl.co.in in the news flash section on the left hand side of the homepage.

Now please if anyone from BSNL is going through this do correct it as soon as possible. Its really a shame to see such silly mistakes.