When tariffs of broadband plans keep increasing all over, BSNL EVDO customers have a reason to rejoice. From April 1, 2014 BSNL EVDO customers using limited data plans can use more data. BSNL will enhance the data usage limit to more than double for some usage categories. The best part is prices remain same!
Revised EVDO Data Usage Card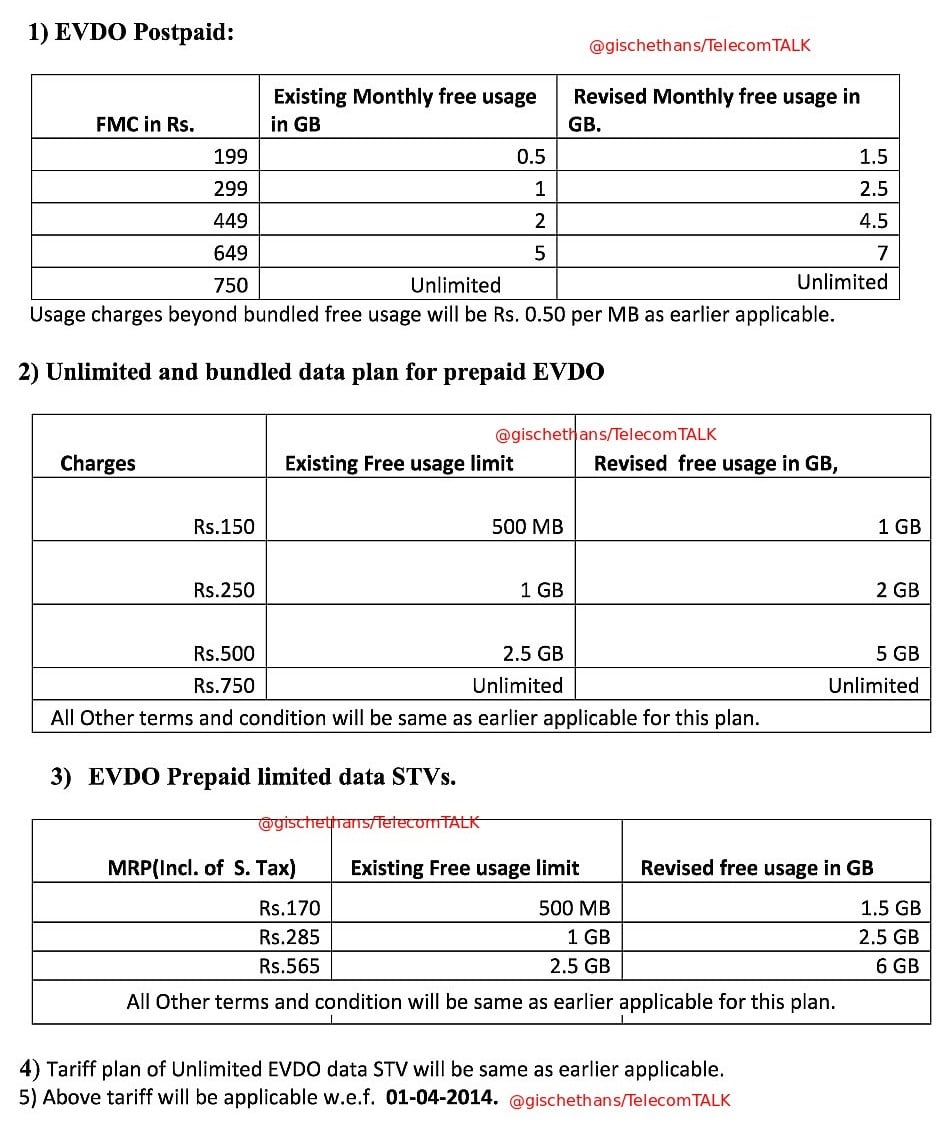 When it comes to BSNL EVDO, most of the users are on Rs. 750 unlimited plan as it is the only truly unlimited plan with no post FUP speed-reduction in the wireless segment. A relatively smaller segment of users would certainly benefit from this new data usage limits.