As part of long ongoing tariff rationalization, BSNL Chennai Telephones reduced data benefits for some data STVs along with validity reduction.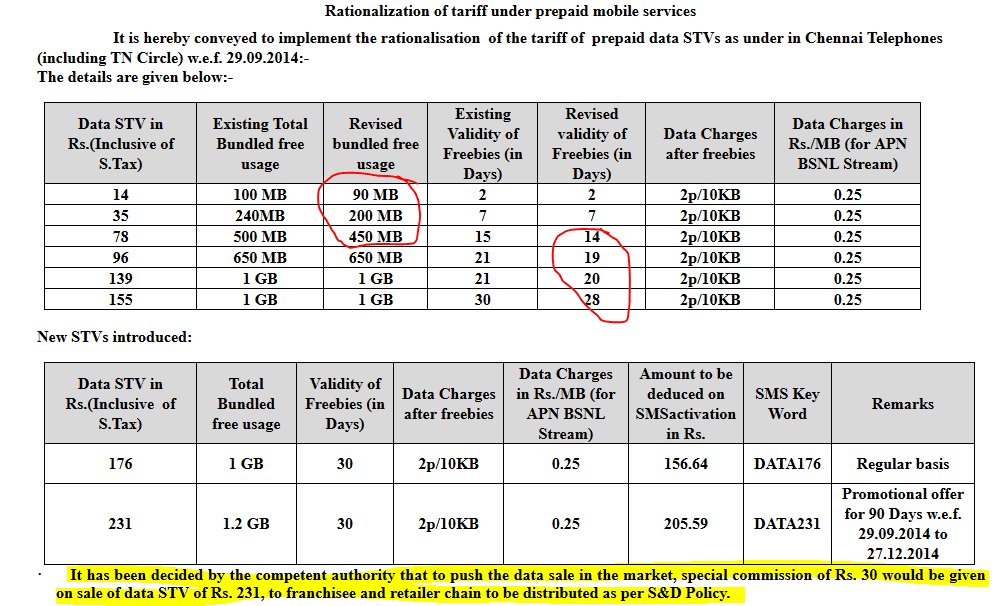 Two new data STVs were introduced to probably cater to users who believe in using monthly packs. It may be noted that the STV-139 which now carry a validity of 20 days used to come with validity of 30 days once upon a time.
At the same time, BSNL staff were rather careless to include the retailer commission details online (highlighted in yellow above). Such details are normally provided in internal circulars. This indicates that BSNL is providing a commission of ~13% to retailers for pushing the sale of this voucher. A user who recharges the voucher by SMS would be saving a smaller amount due to non charging of service tax but someone who recharges online would be at a loss! Though rival operators can possibly extract such information, BSNL just made things easier for them by putting up the details online!
Thanks to @logic on twitter for the tip!