Just Saturday we wrote about the hardships faced by BSNL and MTNL customers in voicing their grievances through email. We discovered a startling fact about the BSNL's email when one of our readers commented on the post - BSNL provides a email storage of just 50 MB to customers. Following this, we set out to experience BSNL email.
Like several BSNL web properties, this site has ancient looks and bears a 2006 copyright. Despite of its ancient looks, it provides a host of facilities like adding aliases, managing email lists etc. Only one email alias can be created though.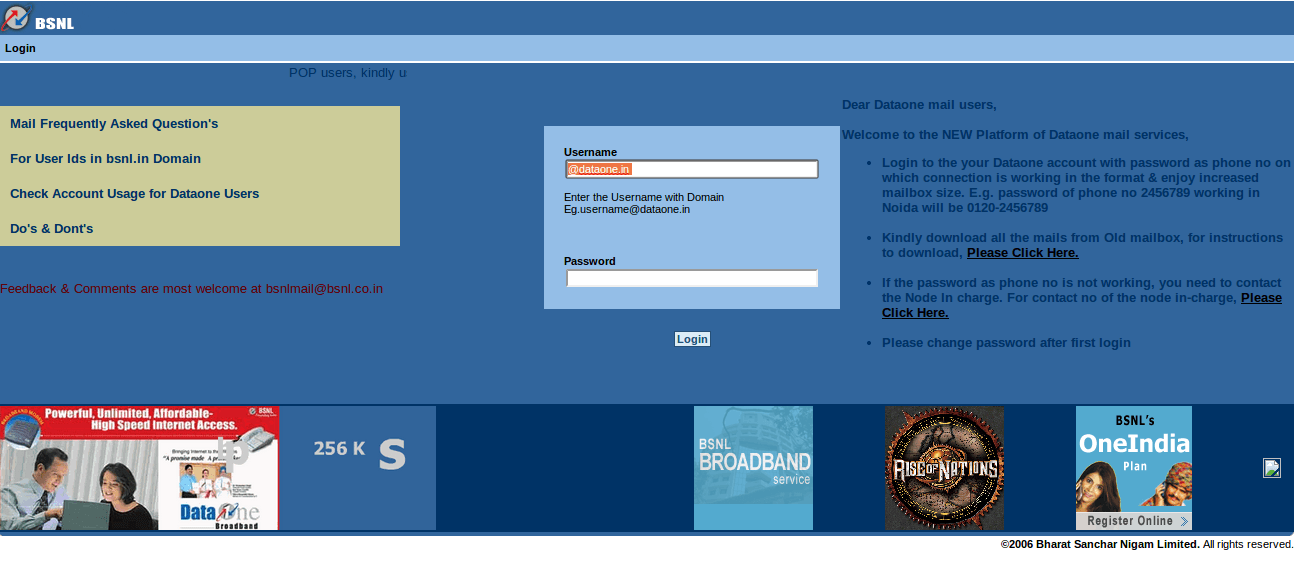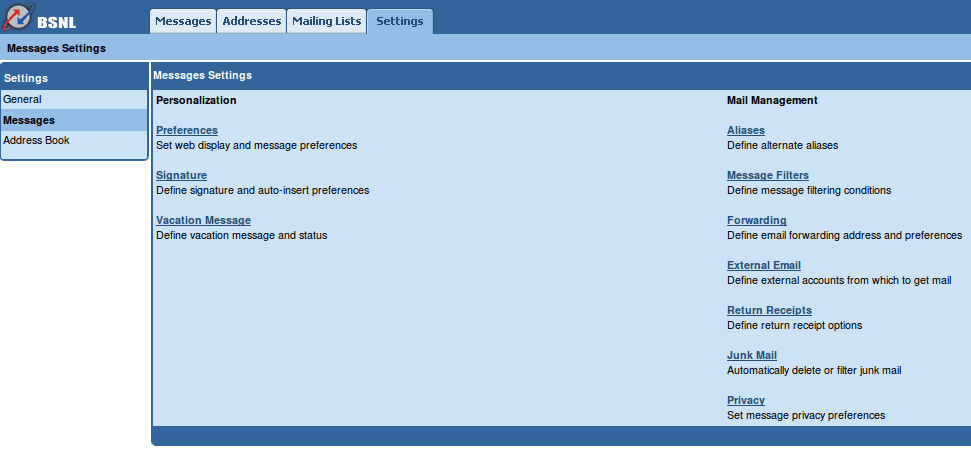 Whatever may be the case this 50 MB storage is a pittance in today's world where rich content rules. One can be assured about missing loads of important messages from family and friends.
Now, there is no strong reason to prefer BSNL as an email provider and I honestly feel that they can stop providing this facility altogether if 50 MB is the storage space they continue to offer. We sincerely hope and believe that this should not be the case with BSNL's officials mailboxes. Also there are several organizations in India who use bsnl.in as their official email addresses. However, yesterday several of our messages were returned by BSNL's email servers with mailbox over quota messages. So we can't stop wondering if that is indeed the case for some officials.
Readers, are you aware of other ISPs which provide mailboxes? If yes, what is the storage available and do you use them do let us know via comments?