Today we bring to you an exclusive interview with Broadcom's Mr. Ravi Manik. He is the Director of Business Development at Broadcom, and is responsible for its Pay-TV, Broadband Communication, Networking & Automotive technology portfolio in India and SouthEast Asia. Ravi has nineteen years of work experience in business and technology in Telecom, Networking, Software and Semiconductor industry.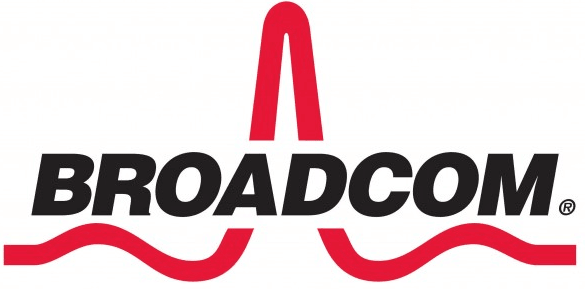 Our email questionnaire sought answers to issues like the spectrum crunch in India and how Broadcom's small cell technology can make a difference. More than two million residential and enterprise small cell deployments are based on Broadcom technology.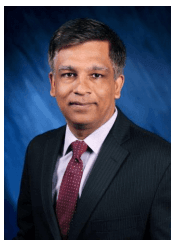 1. What can be the impact of a limited amount of spectrum which Indian operators have as more and more users latch on 4G for a better experience? What could be the solution?
As current 3G networks reach peak capacity, 4G/LTE deployments promise to expand performance to increasingly higher levels. While consumers will reap the reward of the added bandwidth, the expansion requires carriers to make significant changes to their current networks.
In addition to rolling out faster 4G/LTE service today, carriers must invest significantly in network infrastructure to deliver the greater bandwidth and faster speeds essential for connecting the more than 30 billion wirelessly connected devices anticipated by 2020. And while there's no question that LTE can deliver faster speeds and reduced latency to bandwidth-hungry users, LTE itself requires two precious resources to deliver: Time and a lot of spectrum. Enter the small cell.
Small cells are cost-effective devices with increased deployment density that essentially act as local access roads to help seamlessly offload data traffic from macro to micro wireless networks. When used in combination with other wireless access network technologies, such as macrocells and Wi-Fi offloading, small cells provide better cellular and wireless coverage for end users – while at the same time helping service providers better manage data traffic and spectrum.
2.  What role does Broadcom play in the small cell market?
Broadcom leads the industry in small cell silicon offerings, with more than two million residential and enterprise small cell deployments worldwide based on Broadcom technology.
Broadcom's low-power small cell technology provides the carrier-grade reliability that leading operators require to meet increasing performance demands on the network. Our high performance, flexible small cell solutions offer the ability to maximize network capacity and performance for indoor and outdoor environments.
3. Are Broadcom's small cell chipsets capable of multi-mode reception – 2G / 3G / 4G? 2G is still important, especially for rural networks and busy areas.
Yes, Broadcom's BCM617x5 family of small cell solutions ensure connectivity for all mobile radio access modes (3G, 4G/LTE and Wi-Fi) and configuration bands (licensed and unlicensed). New support for 20+20 MHz carrier aggregation, which makes more efficient use of available but often fragmented spectrum, is included in the BCM71765 to address the wider transmission requirements of LTE networks.
4. Who are some of the small cell OEMs that use Broadcom chipsets?
Broadcom technology is enabling OEM and operator small cells around the globe including including: ZTE Small Cell Access Points, Radisys 4G/LTE Small Cell , Alcatel-Lucent Small Cell, Datang Mobile Small Cell, Quanta Computer, Spidercloud Wireless, Node-H Supports Broadcom Integrated RF and Baseband Femtocell SoC and South Korea Telecom LTE-A Small Cell.
5. Is there any key differentiator with Broadcom chipsets when compared to others.
Broadcom's third generation low-power small cell baseband processors double the capacity for operators and carriers to offload data traffic from increasingly congested 3G, 4G/LTE mobile and Wi-Fi (802.11n and 802.11ac) networks. The enhanced portfolio delivers data rates up to 300 megabits per second (Mbps), providing the highest quality of service for smartphone and tablet users seeking better Internet connections, uninterrupted streaming video and improved call coverage, while helping operators effectively manage spectrum assets. Broadcom's complete small cell platform also includes support for Wi-Fi offload, which complements small cell technologies to further assist operators in managing growing mobile traffic, through Broadcom's dual-band concurrent 802.11n and 801.11ac Wi-Fi technologies.
Broadcom's BCM61735 is optimized for low cost bill-of-material, lowest power and small footprint required by residential CPE markets. When combined with Broadcom Wi-Fi, DSL, cable and PON residential gateway products, the BCM61735 provides a complete multi-radio access technology (RAT) residential solution. Broadcom's BCM61755 and BCM61765 provide advanced enterprise and venue features, including RF digital front end (DFE), multi-core processors, increased user count, range and mobility and carrier aggregation, along with carrier Wi-Fi and Power-over-Ethernet compliance.
Our latest generation of residential and triple-mode enterprise baseband processors for small cells provides global carriers with a powerful solution as 3G technology matures and global operators prepare to transition to 4G/LTE mobile networks. Building on more than two million field deployments of our small cell technology, Broadcom's BCM617x5 SoCs allow carriers to meet consumer demand for a consistently high quality, high performance mobile experience.
6. Can you point us to some successful LTE deployments where Broadcom solutions were widely used? Have any Indian operators used your solutions for LTE network rollout?
Spidercloud Wireless
Radisys 4G/LTE Small Cell
Datang Mobile Small Cell
Quanta Computer
South Korea Telecom 4G LTE-A Small Cell
7. Other than technologies that can be used in small cell development what is Broadcom's stake in telecom sector?
Broadcom is a leading provider of communication ICs for carrier network infrastructure. We offer the industry's broadest end-to-end portfolio and according to Linley Research Communications Semiconductor Market Share report "Broadcom is the undisputed leader in communication ICs"
8. While this may be too early to comment about, is Broadcom involved in 5G standardization or research?
Broadcom is actively engaged with several carriers and OEMs in the development of 5G. We are also involved in the standardization of Radio over Ethernet, which will allow operators to fronthaul the signals from radio heads to centralized base stations. Radio over Ethernet technology is a transport for both 4G and 5G and scales to address the speeds required by 5G.